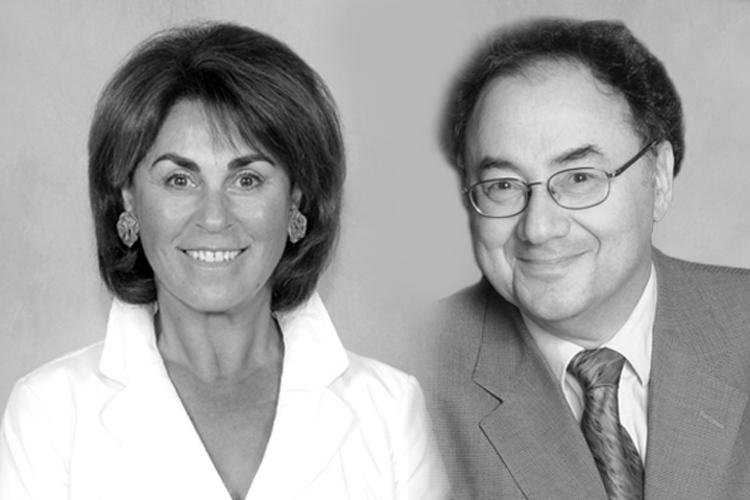 The University of Toronto community is deeply saddened to learn that Bernard (Barry) Sherman and Honey Sherman – two of our most prominent alumni and visionary supporters, and active members of the U of T community – have died.
Posted on December 15, 2017
"Barry and Honey were proud graduates of the University of Toronto," says U of T president Meric Gertler. "Their far-reaching philanthropy supported Baycrest, Mount Sinai Hospital, the UJA Federation of Greater Toronto, the United Way of Greater Toronto, and so many other important institutions and causes. At U of T, Barry and Honey were incredibly generous supporters of our Leslie Dan Faculty of Pharmacy. And Barry was highly engaged as a member of our Entrepreneurship Leadership Council, providing guidance and advice in support of the University's efforts to build a strong ecosystem for entrepreneurship and innovation. Our thoughts are with their close friends and family during this difficult time."
Barry Sherman (B.A.Sc. 1964) joined the University's engineering science program in 1958 at the age of 16. Honey Sherman was a graduate of New College (B.A. 1969) and OISE (B.Ed. 1970), and was recognized with an Arbor Award in 2003 for her volunteerism at U of T.
In 1974, Sherman launched Apotex, which became Canada's largest generic drug maker. Today, the company employs more than 10,000 people—including many U of T graduates—and produces more than 300 generic pharmaceuticals that are exported to some 115 countries around the globe. Meanwhile, the company's charitable arm – the Apotex Foundation – has donated more than more $50 million in life-saving medications to populations around the world.
In Toronto, Barry and Honey Sherman's generosity is legendary. Over the last four decades, they have donated millions of dollars to medical research and health-care facilities, as well as vital community organizations such as the United Jewish Appeal and the United Way.
At the University of Toronto, the Shermans were for decades closely involved with both the chemistry and pharmacy programs, with a keen interest in advanced fundamental research. Over the years Honey and Barry, together with the Apotex Foundation, gave more than $12 million to medicine and to pharmacy education and research, helping us build cutting-edge facilities and prepare the next generation of innovators in the field.
The Shermans also gave their time generously as volunteers. Barry was an engaged member of U of T's Entrepreneurship Leadership Council, regularly meeting and advising start-up founders and offering the Council a wealth of business acumen and personal experience to help the University foster a culture of innovation, one of his signature interests. Meanwhile Honey was a member of the Boundless Campaign Executive and Closing Committee, a champion of the University as a philanthropic priority, in addition to serving in other volunteer capacities.
"I was very saddened to learn about the sudden passing of Barry and Honey Sherman who were visionary philanthropists and important contributors to our faculty," said Heather Boon, dean of the Leslie Dan Faculty of Pharmacy at the University of Toronto. "My deepest sympathies are with the family at this time."
Funeral services for Barry and Honey Sherman will take place on Thursday, December 21, 2017 at 11:00 AM at the International Centre in Mississauga.