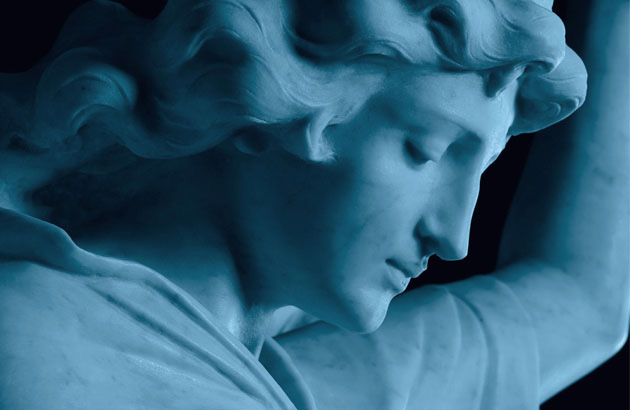 William Downe's donation to U of T and St. Michael's Hospital will address urban health research and develop tomorrow's community and urban health sector leaders.
Posted on June 12, 2013
William Downe, a long-time advocate for improving the health of vulnerable and inner city populations, has made a major donation to the University of Toronto and St. Michael's Hospital.
Downe, President and CEO of BMO Financial Group, a member of U of T's Boundless Campaign executive, and past chair of the Board of St. Michael's Hospital has donated $2 million to be shared equally between U of T and St. Michael's Hospital. Downe has an MBA from U of T (1978) and in 2003 received the Rotman Distinguished Alumni Award. He also received an Arbor Award in 2005 for his volunteer service to U of T.
U of T and St. Michael's Hospital, Toronto's "Urban Angel," have a long legacy of compassionately looking after the city's most vulnerable, and Downe's gift will ensure that improvements to inner city health are wide-ranging and socially sustainable.
The donation will be allocated to:
Downe has been involved in community work for more than two decades. He has said "My wife Robin and I believe that those of us who've had the good fortune of education, employment and so many other advantages, need to participate directly in the community through the contribution of our time and financial support. All of us need to feel that we are part of the whole community and that, given the success we have realized, take some responsibility for its well-being."
The term chair will allow a leading scholar to explore deeply the myriad intersectoral solutions for urban health problems, advancing and expanding the long history of collaboration and partnership between U of T and St. Michael's. He or she will develop innovative new research and knowledge translation projects in inner city health. Funding for the term chair will also provide post-doctoral fellows and trainees as well as visiting scientists to contribute to inner city health research projects.
Led by Dr. Patricia O'Campo, Scientist in the Keenan Research Centre of the Li Ka Shing Knowledge Institute of St. Michael's Hospital, and Professor at U of T's Dalla Lana School of Public Health, the Centre for Research on Inner City Health conducts research to better understand the linkages between poverty, social exclusion and poor health. In 2008 a $2 million gift from BMO Financial Group created a new research unit within the centre, called the BMO Vulnerable Populations Unit.
When the unit was created in 2008 Downe said "almost a decade ago we helped create the Centre for Research on Inner City Health (CRICH). Since then we watched with pride as CRICH tackled the tough issues that confront our inner city population."  Establishing a Chair in Intersectoral Solutions will expand the centre's research and impact in new ways by expanding  the centre's research program and outreach initiatives—both of critical importance to the future of inner city and other vulnerable populations in Toronto and across Canada.
The second part of Downe's gift will support the Leadership Education and Development program (LEAD). LEAD sets the standard for leadership education for medical students by giving them the opportunity to realize their leadership potential, and our health care system the future physician leaders that they urgently need. Nicola Goldberg, a first-year medical student at U of T says the LEAD program has given her the opportunity to meet "passionate, accomplished students and distinguished physician mentors. It has been a privilege to learn from these individuals and I am confident this experience will give me the skills necessary to drive positive change in our society."  Currently there are 17 LEAD Scholars.  Downe's gift will support 36 additional scholars—nine new LEAD Scholars a year for each of the next four years—tripling enrolment in the program.
Dr. Geoffrey Anderson, Director of the program, says Downe's gift will have a major impact. "Education of physicians is a long process and, if we want physicians to be leaders in the future, we need to nurture, promote and support leadership during their training," he says.  "Many students enter medical school with a desire to lead and to help the disadvantaged, but there has been no systematic effort to identify these individuals and help them realize their leadership potential."
The third part of Downe's gift will add an important new component to the Community Health Leadership Program within the Rotman School of Management, by creating the Community Health Leadership Program (CHLP) for directors and executive directors of community health and social services agencies.
Prof. Brian Golden, the Sandra Rotman Chair in Health Sector Strategy at U of T and The University Health Network, says that the Downe gift will have significant impact on an often over-looked sector. "The success of the community sector, one of the least resourced in the health system, is critical to the success of every other part of the system, including the tremendously expensive hospital sector," says Golden. "For too long, community has been neglected. That changes with this generous gift that will strengthen leadership within the community sector across Ontario."