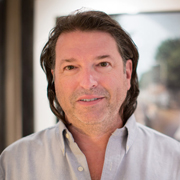 Alan spent almost 30 years in progressively senior positions with the Minto Group of Companies (www.minto.com), a family-owned real estate development business in Ontario and South Florida. Until recently, Alan was President and COO of MintoUrban Communities Inc., which focussed on residential rentals and high rise condominium development in Ottawa and Toronto. Under his leadership, Minto became an industry leader in urban design and created landmarks such as The Prince Arthur and Minto Midtown. Alan was also the visionary and guiding force of the Minto Green Team, which has positioned Minto as one of the leading green residential developers/builders and residential rental property managers/owners in Canada. As part of a long planned family succession plan, Alan has recently stepped down from day to day operations. Alan is one of two family appointed members of Minto's independent board of directors. He continues to provide strategy, networking and acquisition services to Minto.
Recently, Alan co-founded GreenSoil Investments, a venture capital fund focussed on Israeli innovation in food and agro technology that can be exported globally (www.greensoil-investments.com). Alan is also the co-founder and director of Your Music Memory Inc., which is focussed on the creation of world class, unique iconic rock n roll memorabilia collection. Alan was also a minority silent investor in a small herb and tomato farm in southern Israel.
Alan sits on the Board of Directors of Mount Sinai Hospital Foundation of Toronto, where he helps to oversee the governance of a $400M expansion of the hospital. He sits on the Board of Directors for the Association for Soldiers of Israel and acts as a special advisor for the Toronto Symphony Orchestra. For almost twenty years, Alan was on the board of directors of the Federation of Rental Property Owners of Ontario. From 1995 to 1997, Alan was Chair of FRPO and led negotiations for new rental legislation in Ontario. Alan has also served as Co-Chair for ten missions to Israel with the United Jewish Appeal of Toronto. Alan grew up in Ottawa. He holds a Bachelor of Commerce & Economics from the University of Toronto. He has two grown children, one living in Australia and the other attending University in Canada.