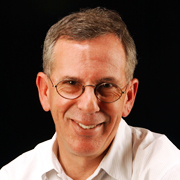 Lorne Gertner is a serial entrepreneur with deep experience in start-ups, going public transactions, fashion, retail, architecture, real estate and finance.
He is a founder and chairman and CEO of Hill & Gertner Capital Corporation, an investment merchant bank currently with equity investments in Quadrangle Architects Ltd., Seven Continents (visual merchandising manufacturer), urban Mist Developments Ltd. (real estate investment company), New Urban Developments (urban real estate developer) , JLG Asset (asset dispositions) and eLUXE ( an online magazine and fashion retailer).
Gertner is also the CEO of affiliate Hill & Gertner Retail Partners. Since its founding, he has been involved in more than $1 billion of transactions in the retail sector, most notably Eaton's, Dylex, and Hip Interactive. He has a Bachelor of Architecture from University of Toronto and practised architecture in the early 1980s. Lorne is formerly a founder and director of Lonsdale Public ventures; Cynapsus Therapeutics Inc.; Spring & Mercer Capital Corporation and Bayview Public Ventures.
As an Institute-certified director from the Rotman School of Management, he is a board member in various public and private companies as well as non-profit corporations, including Trillium North Minerals Ltd. (TSX:TNM), Seven Continents, eLUXE, Vice Chair of Fashion Design Council of Canada and WMC Fashion Week, the design exchange and the Ryerson School of Fashion. He is also a founder and director of the Gertner Family Charitable Foundation which makes investments in medical research, hospitals and the public charitable sector.