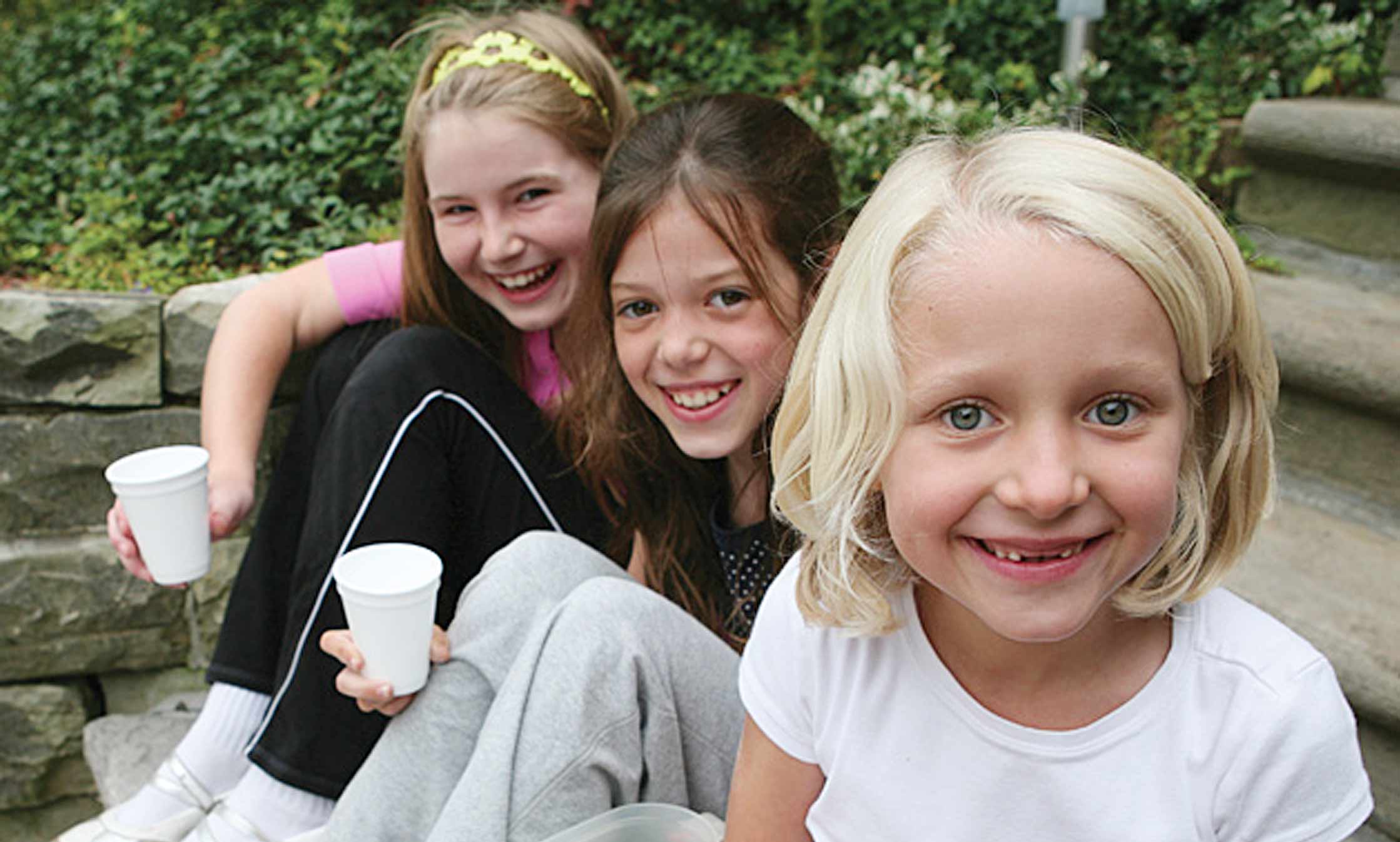 Young entrepreneurs donate profits to H1N1 research.
When reports of H1N1 influenza reached Canada, three young Torontonians started worrying about the very real possibility of a pandemic. So they went into business together. Ten-year-old Zöe Smith, her seven-year-old sister Katia and their ten-year-old friend Holly Jewell then directed all their profits to H1N1 research.
"We decided to raise money for Swine Flu because we saw on the news how many cases there were in the world and we didn't want it to become a pandemic," said the donors. "So, we decided to have a lemonade stand to raise money. We raised $25.46! We didn't think we could raise that much money but we did and we are happy that we did a good deed for the world." Zöe and Katia's mother is a graduate of the Faculty of Medicine, where the girls' grandfather – also a U of T alumnus – delivered the profits. Their bag of coins went directly to H1N1 research at the University.
Give now to the Faculty of Medicine's Area of Greatest Need