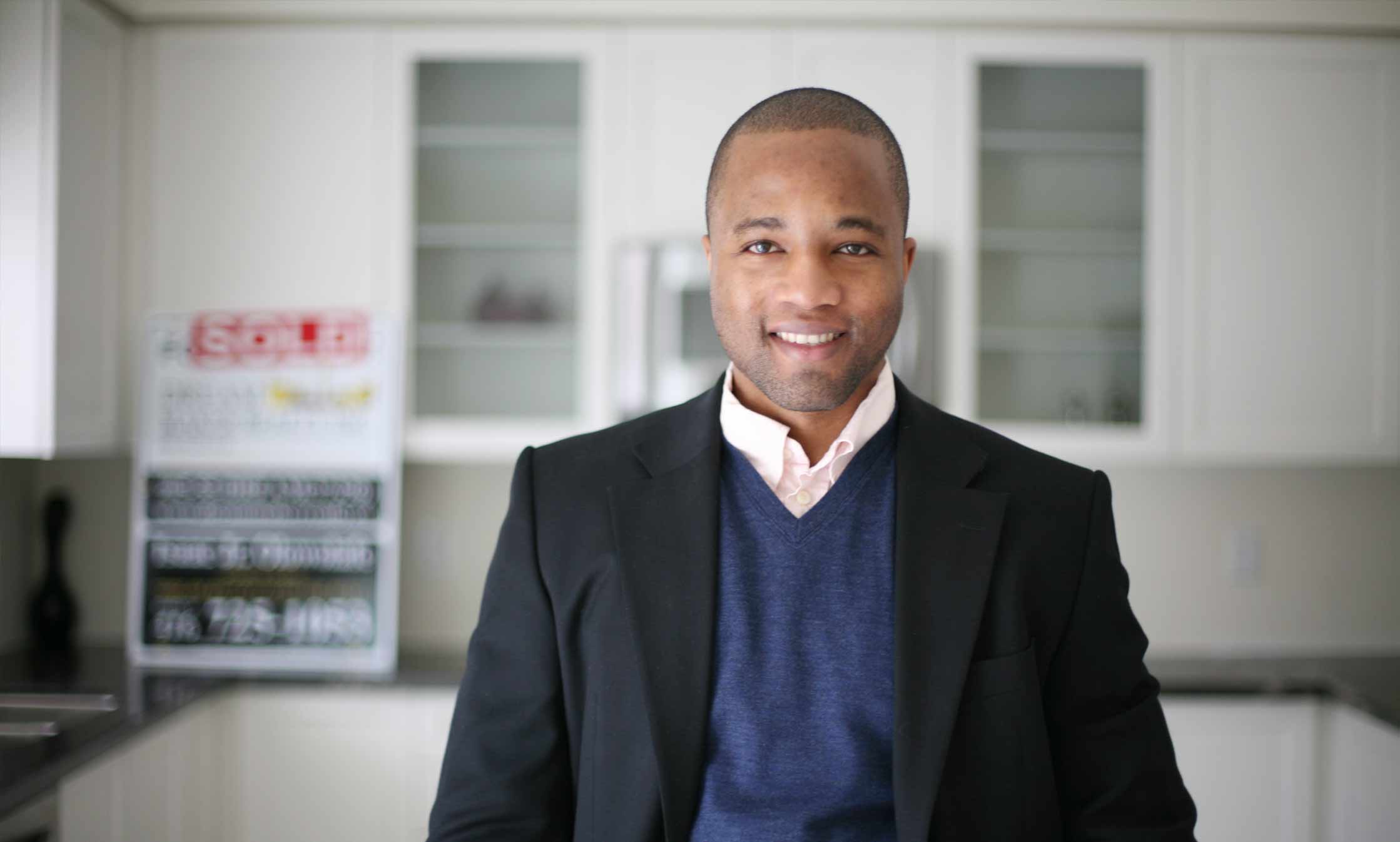 A 28-year-old alumnus finances an African studies award.
Giving back is a concept that many alumni embrace in mid-career. For Isaac Jr. Olowolafe, the idea came sooner. This 28-year-old real estate entrepreneur and economics graduate of University of Toronto Mississauga is supporting a yearly award for students in the African Studies Program at New College on the St. George Campus.
"One of the mandates of Dream Makers is to give back to the community," Mr. Olowolafe says, referring to his real estate firm. "And what better way to give back than by supporting promising students. I believe that a solid education empowers people to make good decisions in life and affect positive change for their families and community."
Born in Ibadan, Nigeria, Mr. Olowolafe came to Canada at age four and grew up in Woodbridge, Ont. He still calls Woodbridge home and works there with his father. Mr. Olowolafe has donated $25,000 to the endowment, an amount matched by the Ontario government. Support from the Dream Maker Realty/Olowolafe Family Award will help a student gain insight into a continent the western world needs to understand better.
"For someone so young to support us shows confidence in the program," says African Studies director Thomas Kwasi Tieku. "It also signifies the value this former student got from the University of Toronto."