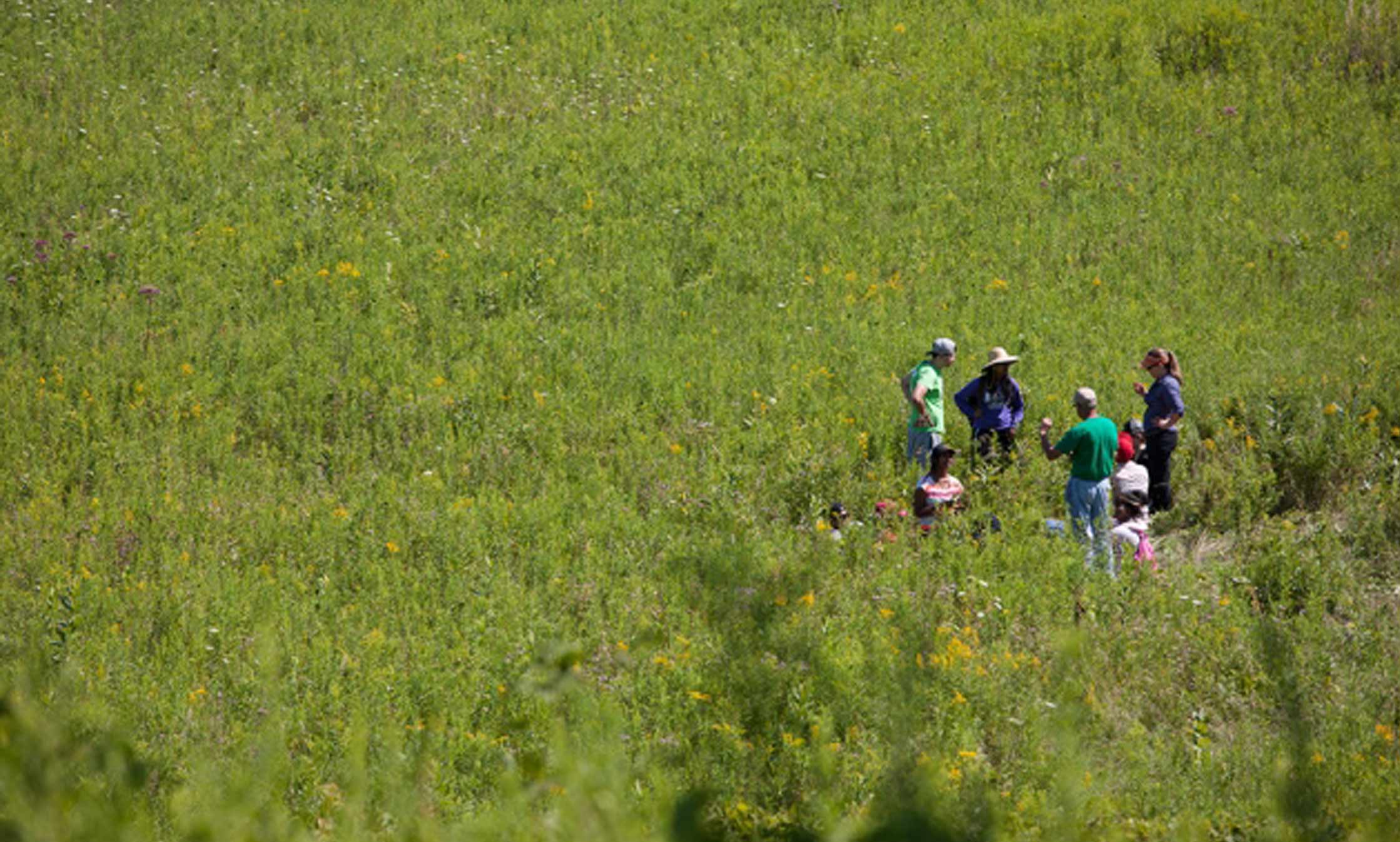 The Beatrice and Arthur Minden Foundation establishes a Symposium on the Environment and a Graduate Research Fellowship.
U of T's School of the Environment has received a huge boost to its educational and research capacities thanks to the vision and generosity of the Beatrice and Arthur Minden Foundation in establishing the Beatrice and Arthur Minden Symposium on the Environment and the Beatrice and Arthur Minden Graduate Research Fellowship.
The symposium will enable the School of the Environment to bring together international researchers and cross-disciplinary scholars on an annual basis to discuss and debate the most urgent environmental issues. "We hope that this annual event will catalyze meaningful new collaborations on key environmental issues, leading to new ideas and insights, proposals for workable solutions and plans for future interactions," says the school's director, Kimberly Strong.
The graduate research fellowship, meanwhile, will support PhD students by enabling their participation in conferences, summer schools, fieldwork and collaborative visits to research groups across Canada and around the world. "These fellowships are intended to make a real difference to our students," Strong says, "giving them new opportunities to expand and strengthen their research on environmental issues."
The Beatrice and Arthur Minden Foundation was established by Beatrice Minden in honour of her late husband, Arthur, a lawyer and philanthropist who co-founded the Muscular Dystrophy Association of Canada in 1954.
Arthur came to Canada from Zhitomir, then part of the Russian Empire, with his family in 1912 at the age of two. The first in his family to go to university, Arthur attended the University of Toronto (BA 1932) and Osgoode Hall before setting up his law practice. Well-known for his enthusiasm, good spirit and generous character, he was heavily involved in the community, and in Toronto's arts and Jewish communities, in particular. Following his death in 1966, Beatrice set out to continue his philanthropic work and legacy through the foundation, which has supported a range of activities, from university scholarships in Israel to cultural events and hospitals in Toronto.
After Beatrice passed away in 2009, their children, George, Robert, Jo-Ann and Cynthia continued the work of the foundation. In each of the four years since their mother's death, the siblings took turns deciding which activities the foundation would support, after which time they decided to find a single cause to support. Earlier this year, they settled on the School of the Environment.
"We wanted to find a home for the foundation, a way to honour our parents, their spirit and their legacy. We were all excited about the new School of the Environment at U of T and felt this was a great fit: the city in which our parents spent their lives, the university that so inspired our father and the potential to develop cutting-edge solutions to some of the most pressing problems humanity is facing regarding climate change," says Cynthia, whose three siblings attended U of T. "My parents had a passion for education, and my father had a tremendous appreciation for how U of T altered the course of his life in such a profound and significant way. It was pivotal for him to go to U of T and he was always grateful for that opportunity."
Cynthia says that she and her brothers and sister all feel very strongly about supporting solutions to ecological problems. A longtime resident of Denman Island, British Columbia, she's been a concerned citizen who has protested clear-cut logging in Clayoquot Sound and other local causes that spotlight the exploitation of natural resources. "Environmental studies are something that we all support and it is important to us to direct the foundation's capital to where it would have the greatest impact. I think we've found that at U of T."
The School of the Environment was established in 2012 to leverage the enormous breadth and depth of environmental teaching and research expertise within U of T's Faculty of Arts & Science. The school offers undergraduate programs in environmental studies and environment and science. The school also partners with other departments and programs at U of T to offer a range of collaborative undergraduate specialists, majors and minors, involving chemistry, geography, earth sciences, human biology, physics, philosophy and others. At the graduate level, interdisciplinary collaborative programs in environmental studies, as well as in environment and health, are offered in partnership with 20 other units at the University, with other new programs in development.
"We love the idea of supporting new and ongoing research and teaching in this area, especially given the alarming issue of climate change," Cynthia says. "And I'm pretty sure my parents would feel that it's an important cause, as well."