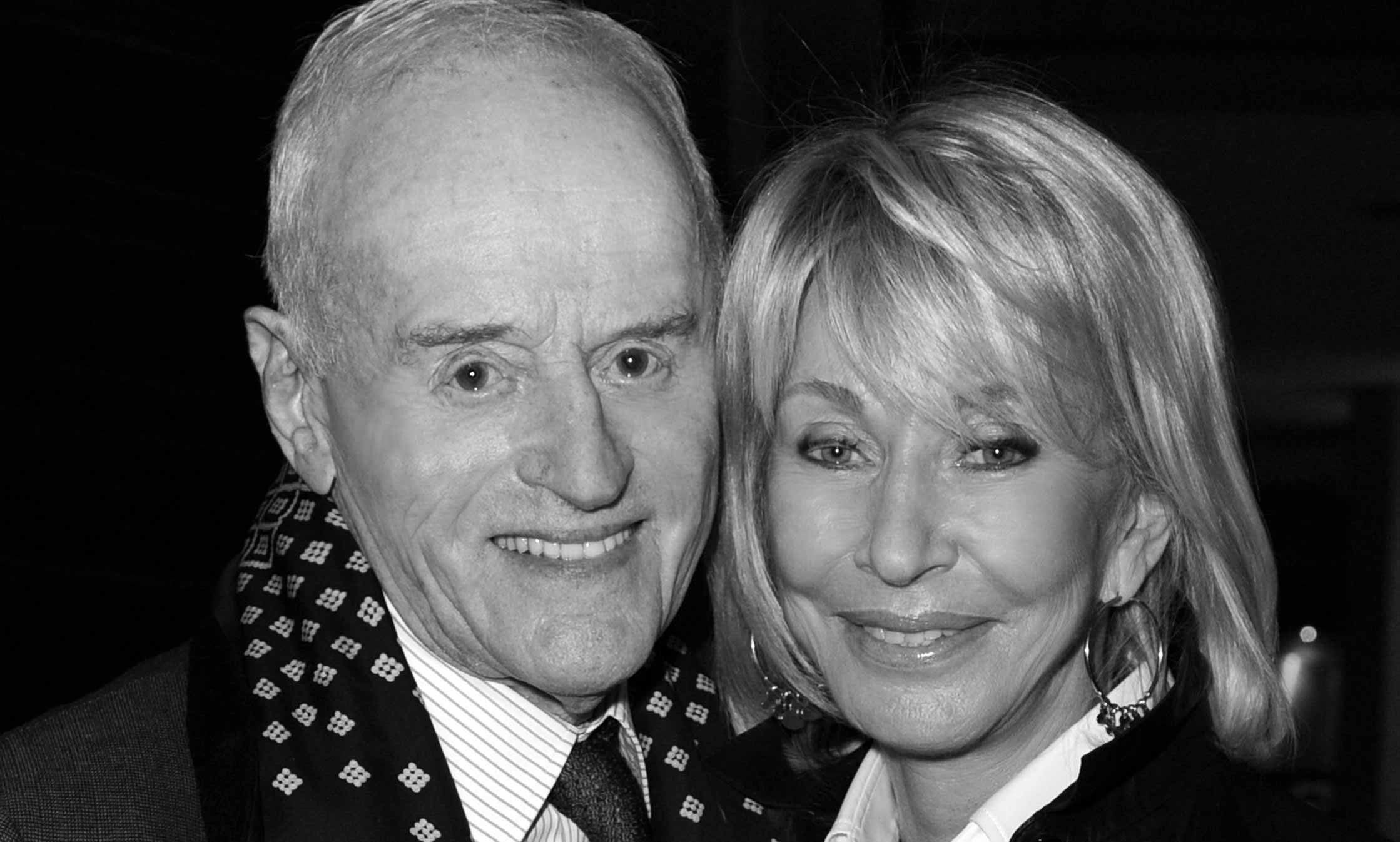 The remarkable success of the Munk School of Global Affairs begins with the extraordinary vision and generosity of Peter and Melanie Munk.
Peter Munk (BASc 1952, Hon. LLD 1995, Hon. DSL 2004) and Melanie Munk (Hon. DSL 2004) have extraordinary vision. Their benefactions to the University, which total more than $51 million, have enabled U of T to create a major academic powerhouse in global affairs and attract top students, world-renowned faculty and accomplished mentors. Together, this great constellation of talent is generating knowledge and ideas that have global reach and influence.
Dr. Munk chose U of T as a focus for his philanthropy because his alma mater welcomed him with open arms when he came to Canada in the late 1940s. "The vision of Peter and Melanie Munk allowed U of T to catapult into the first rank of global and international affairs schools," says Munk School Director Stephen Toope. "The Munk School has used its resources to attract outstanding international and Canadian faculty members, support great students and seed unique research initiatives that have the potential to improve the future of humankind. I can't think of a gift that in the long term is more likely to change the way we approach fundamental challenges facing our globe."
Peter and Melanie Munk's gifts have allowed the school to attract outstanding leadership, including Prof. Toope, as well as Prof. Dan Breznitz, the inaugural Munk Chair of Innovation Studies, while developing outstanding academic programs, such as the flagship Master of Global Affairs (MGA) program.
"In the few short years since it was launched, the Munk School has established an enviable reputation as a creative and innovative place where talented people from a diversity of backgrounds and expertise come together to think through and address some of the world's toughest challenges," says Toope. "It is becoming Canada's leading non-governmental voice in global affairs, the 'go to' place for creative thought and penetrating insight on the great issues of our time."
Across every measure, the school's growth in capacity and influence is remarkable:
Since 1999, more than 5,000 students have passed through the Munk Centre for International Studies and the Munk School of Global Affairs.
The Munk School now houses more than 40 centres, labs and programs, with more than 100 partners and sponsor organizations spanning over 30 countries.
Over 230 affiliated faculty are engaged in teaching and research, many with cross-appointments in other faculties.
More than 30 fellows bring unique perspectives to the school as world-leading academics from outside the University, highly distinguished professionals, globally influential leaders in business, the arts and society, and major philanthropists.
Each year, the school hosts hundreds of public seminars, conferences and lectures which attract thousands of people