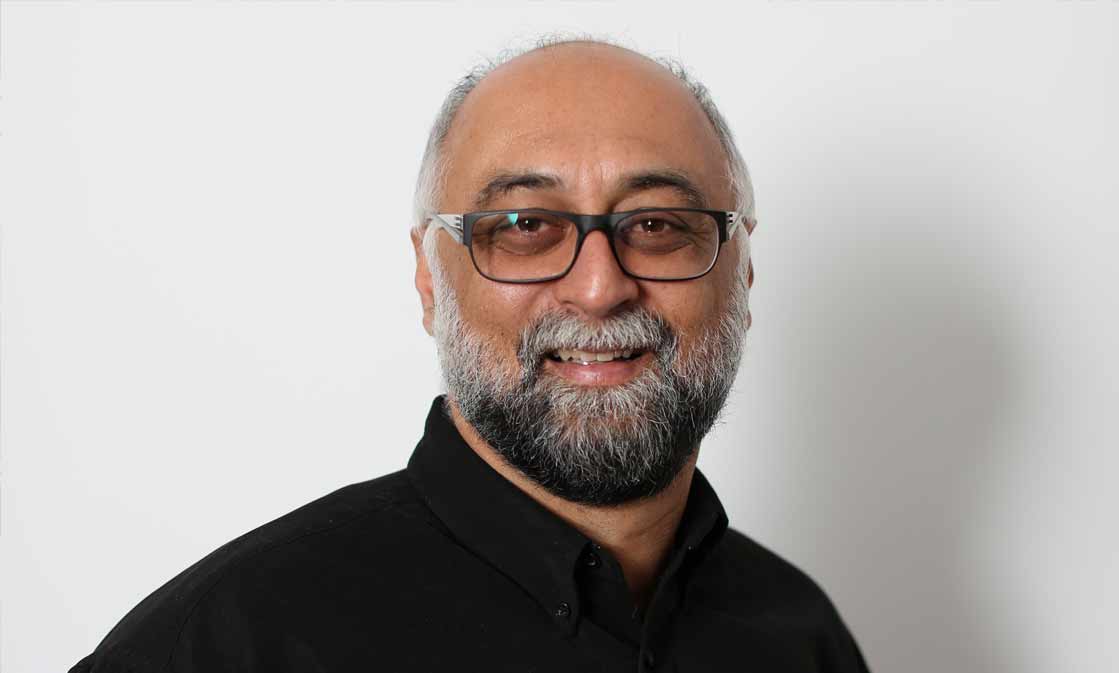 A memorial gift becomes a lasting legacy.
Growing up in Toronto's Parkdale neighbourhood, Amir Hussain never considered academia as a career path. But from the day he first set foot on U of T's St. George campus, he was hooked. "I fell in love with the place," he says of his days at University College. After completing an undergraduate degree in psychology at U of T in 1987, Prof. Hussain went on to a master's and PhD in religious studies. Today, he is a professor of theological studies at Loyola Marymount University in Los Angeles.
In 1987, Prof. Hussain met Shannon Hamm, a fellow don at the Sir Daniel Wilson residence and psychology doctoral student. They married in 1989. But tragedy struck the young couple in the summer of 1992 when Shannon passed away suddenly from a pulmonary embolism. "You learn from that—life can throw you into unexpected circumstances," says Prof. Hussain.
After Shannon passed away, Prof. Hussain wanted to ensure that he made provisions to recognize who she was. Using some of the proceeds of her life insurance, Prof. Hussain set up the Shannon L. Hamm Award in Peace and Conflict Studies (he also set up scholarships in her name at the University of Manitoba as well as the two Los Angeles institutions where he would go on to work). "It was important to me to do something in Toronto to honour her. That little bit of life insurance provided the means."
Prof. Hussain has continued to donate to the U of T scholarship since that time. After living in the U.S. for several years, Prof. Hussain was approached by U of T Gift Planning staff to consider setting up a bequest that could augment the scholarship he created. At first, he thought the idea was "ridiculous" – he thought that bequests are set up by only wealthy individuals. But staff explained the many other ways to create legacy gifts. "I thought that as much as I would love to be able to give back a large sum of money to U of T, I don't have those means. The gift planning staff asked if I had considered donating a small Canadian RRSP fund. Since I don't plan to come back to Toronto to retire, this made sense."
He has named U of T the beneficiary of the RRSP and an additional Canadian life insurance policy.
Prof. Hussain knows well the value of legacy gifts. As a student, he himself received a scholarship set up by a donor who had passed away long before Prof. Hussain arrived at U of T that fall of 1983. "I'm happy that I can recognize Shannon and the person she was by leaving a legacy to this place that was so important to us."