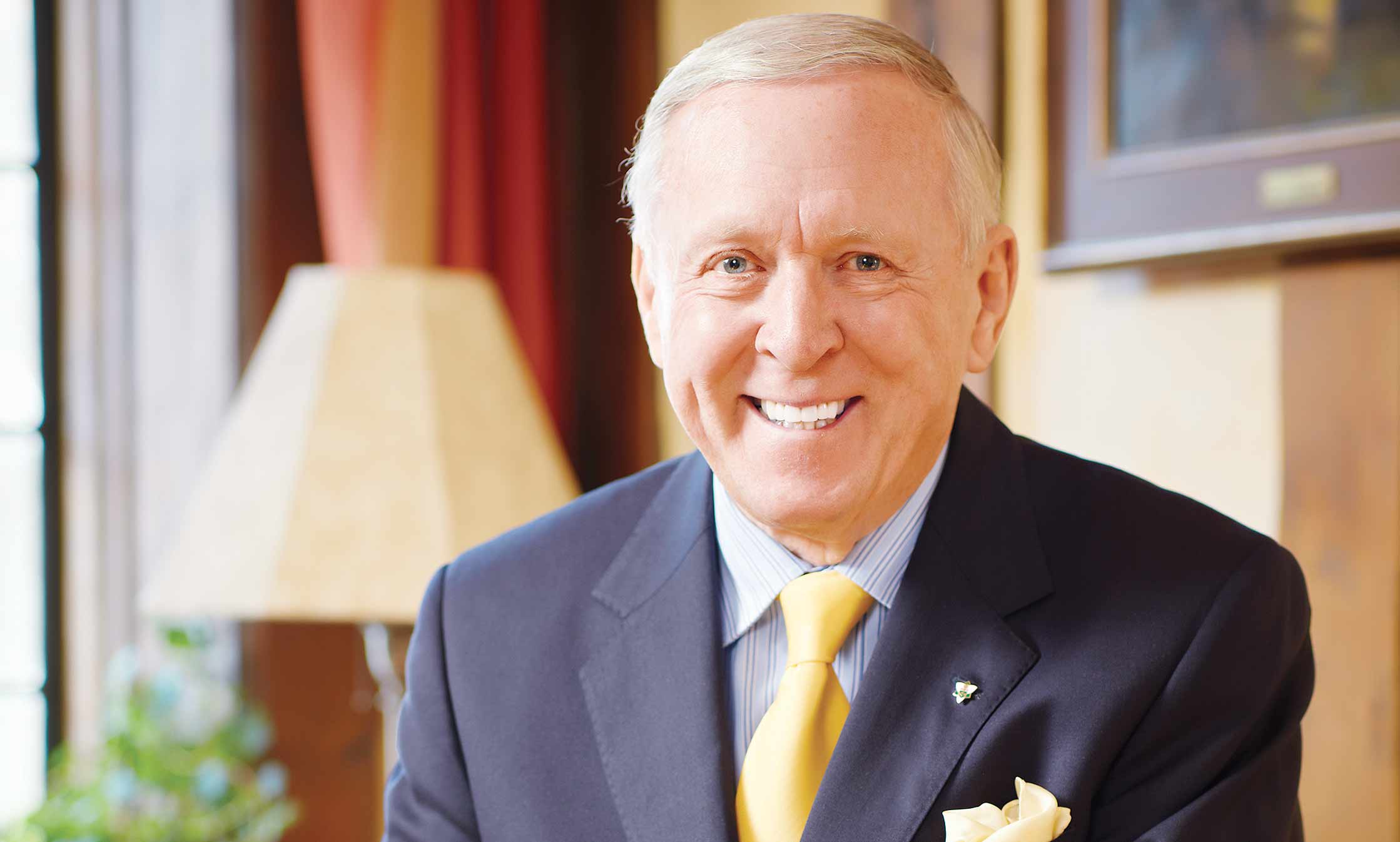 The largest donation ever made to UTM helps a new medical school reach its goal.
With his $12 million gift to the University of Toronto Mississauga and U of T's Faculty of Medicine, Terrence Donnelly continues his spectacular legacy of support for health care at U of T and across Ontario. Already a champion of research and clinical care, Mr. Donnelly is now contributing generously to medical education – and not a moment too soon.
His investment will help address Canada's shortage of doctors by making the new Mississauga Academy of Medicine a reality. The Academy, which is a partnership between U of T Mississauga, the Faculty of Medicine, Credit Valley Hospital and Trillium Health Centre, welcomed its first class of medical students in August 2011. By 2014, enrolment is expected to reach 216. Most of the graduates will practice in Ontario or elsewhere in Canada.
The Academy is situated in the new Terrence Donnelly Health Sciences Complex at UTM. Mr. Donnelly's gift – the largest ever to UTM – supported construction of the new building and will provide much-needed bursaries and scholarships. The facility also received funding from the Ontario government and private benefactors, including Mississauga businessman Carlo Fidani, who donated $10 million.
To anyone who knows Terrence Donnelly, this kind of support is true to form. "I love meeting students, love hearing about their plans and love supporting them," he says. "It's a great feeling to help students realize their dreams of becoming doctors." On their way to classes at the Academy, UTM's new med students might cross paths with Mr. Donnelly. He plans to spend a fair amount of time on the UTM campus, to get a sense of the student experience.