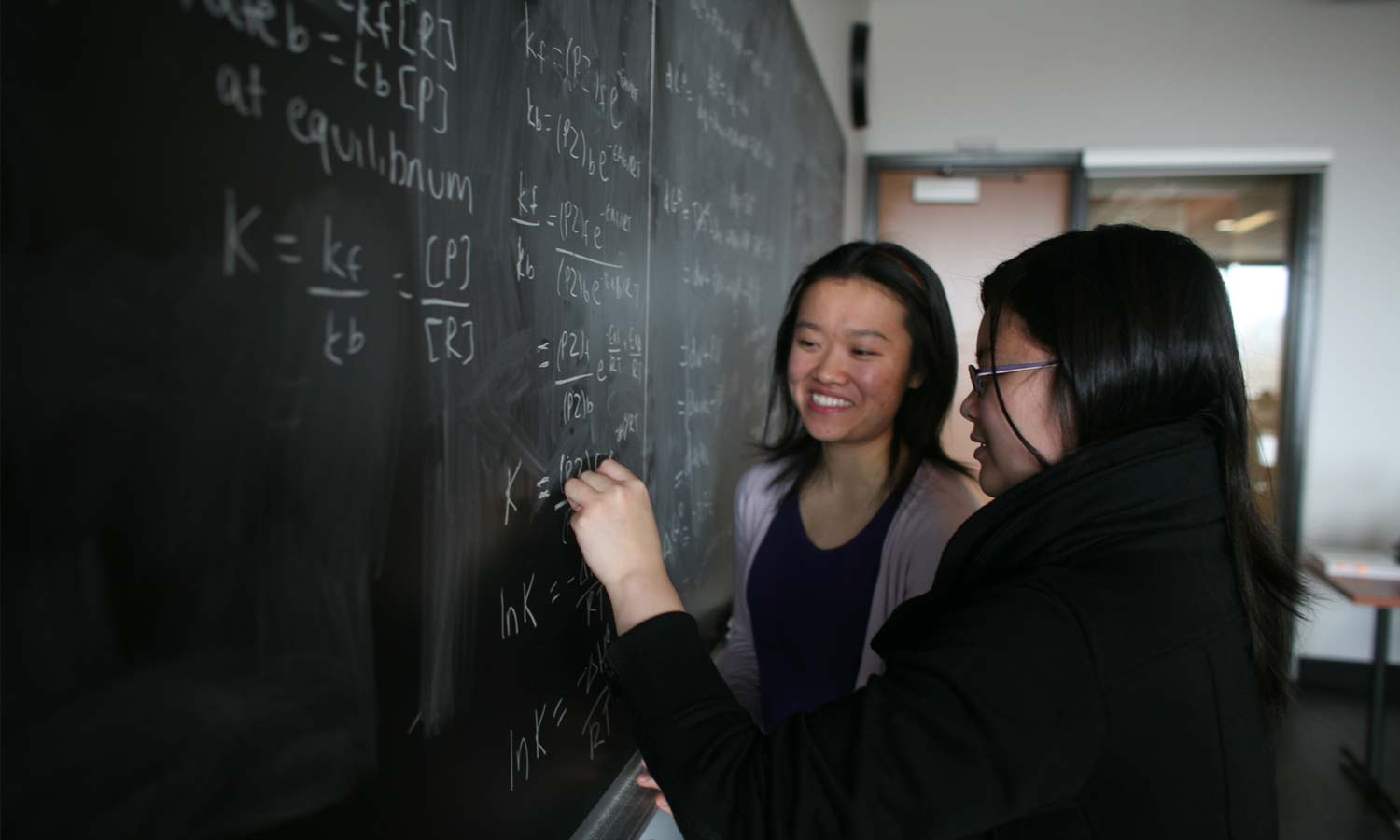 Giving students a leg-up on their journey through university and beyond.
At U of T Mississauga, we offer our students the best of both worlds: the academic strengths of the University of Toronto with the benefits of our close-knit campus community. We are committed to preserving and enhancing this unique and collegial learning environment for our students.
The first year of university can be intimidating for many students. To position first-year undergraduates for success, U of T Mississauga offers three sister programs—utmONE, rezONE and genONE—which provide mentoring and small-group experiences.
The newest is utmONE, launched in 2011. Upper-year mentors guide first-year students through the basic survival skills of academic life, such as how to take notes and write tests to university standards. Students also take courses in health and wellness, leadership development and community service.
Another critical transition point for a student is moving from undergraduate to graduate studies, or out into the working world. For this, the Preparation to Launch Program was created through the Robert Gillespie Academic Skills Centre, thanks to the generosity of U of T Mississauga supporters, Robert and Irene Gillespie. The centre also offers workshops and seminars on topics ranging from study strategies to essay writing.
The campaign for the University of Toronto Mississauga seeks further generous support from private donors to strengthen and increase these kinds of invaluable programs.