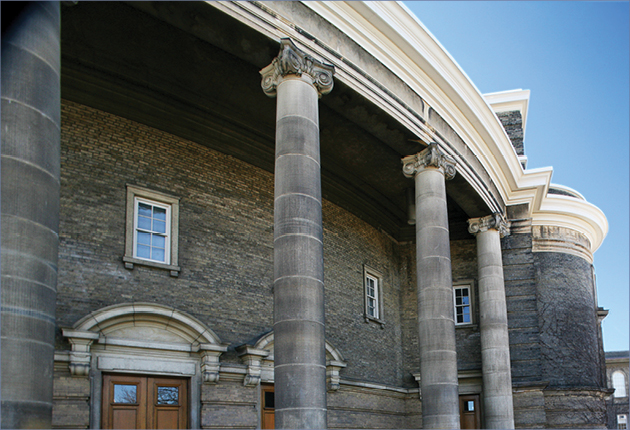 Boundless: The Campaign for the University of Toronto, the most ambitious campaign in Canadian university history, continues to set new benchmarks for philanthropy in Canada, surpassing $1.5 billion towards its $2-billion goal.
Posted on July 11, 2014
"The phenomenal success of the Boundless campaign means, among many other things, that we are able to attract and retain more top faculty and students from across Canada and around the world, mount innovative new teaching and research programs on today's most pressing issues, and strengthen our commitment to accessibility and excellence," says U of T President Meric Gertler.
The campaign has been able to achieve its impressive three-quarters milestone thanks to the extraordinary generosity of more than 86,000 alumni and friends. Recent gifts to the campaign vividly illustrate the enormous breadth and quality of the work such gifts support, and the interests of our donors in fostering change across a broad spectrum of societal needs and issues. We have received and celebrated gifts aimed at: narrowing the gap in health outcomes between Indigenous and non-Indigenous people; supporting small learning environments in the humanities and social sciences at Woodsworth College; enabling world-class scholars to define the vocabulary of the first six centuries of the English language using 21st century technology; funding graduate work in chemical physics at the forefront of science—in quantum entanglement and theoretical research in quantum biology; helping medical students to travel abroad to gain greater practical experience in the field; and supporting iconic student spaces like the Hart House library.
The Boundless campaign has benefitted every aspect of the University and its faculties, colleges, and campuses. Donations received to date include nearly $250 million for student aid and experience; $170 million for faculty support; $680 million for programs and research; and $410 million for infrastructure, such as the future Centre for Engineering Innovation and Entrepreneurship, the University of Toronto Mississauga Innovation Complex and the Terrence Donnelly Health Sciences Complex, and the soon-to-be-completed Goldring Centre for High Performance Sport. The campaign is also fostering a growing emphasis on innovation and entrepreneurship across the University—a high priority for our students and our economy.
This success has been bolstered by the tremendous engagement of alumni around the world, who have been responding in unprecedented numbers. The University has seen record attendance at Spring Reunion, as well as regional events from Montreal to Vancouver, and from New York to San Francisco to Hong Kong. Our alumni are helping to position U of T as a philanthropic priority in Canada, and personally demonstrating their belief in its pursuit of accessible excellence.
U of T competes successfully with the best universities in the world but does so with a resource base a fraction of its competitors, within a tuition framework that makes it the most accessible top 20 university in the world. "The strong global reputation of this University could not have been built without the generosity of alumni and donors across many generations," says David Palmer, Vice-President, Advancement. "We wish to express our abiding gratitude for the visionary support we have received to date, while acknowledging we still have important work ahead of us and many critical targets to reach. The campaign is striving to ensure that U of T has the resources to continue to lead, to meet today's most pressing global challenges, and to prepare tomorrow's global citizens."