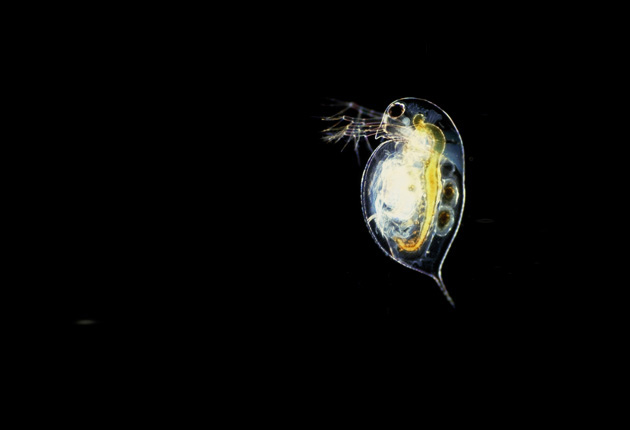 The Krembil Foundation has provided a $1.6-million gift to UTSC in support of basic research that explores the intricacies of aquatic ecosystems.
Posted on February 26, 2014
The generous contribution will fund state-of-the-art equipment that will allow researchers Myrna Simpson, Andre Simpson and George Arhonditsis to study how the metabolisms of daphnids – tiny freshwater crustaceans, just five millimetres long – are affected by pollution and other stressors. The information will be used to develop tests that will provide early warning signs of environmental damage based on physical changes in the creatures.
"This gift will foster important relevant research on the monitoring of environmental health, while bolstering and building on U of T Scarborough's strengths in environmental science," said Malcolm Campbell, UTSC's vice-president, research.
The Krembil Foundation was established in 1998 with a mandate to help people through medical research. Mark Krembil (BA 1988 UTSC), president of the Krembil Foundation and a UTSC grad, is a dedicated volunteer. He serves as Vice-Chair of the UTSC Campus Council and is a member of U of T's Governing Council.