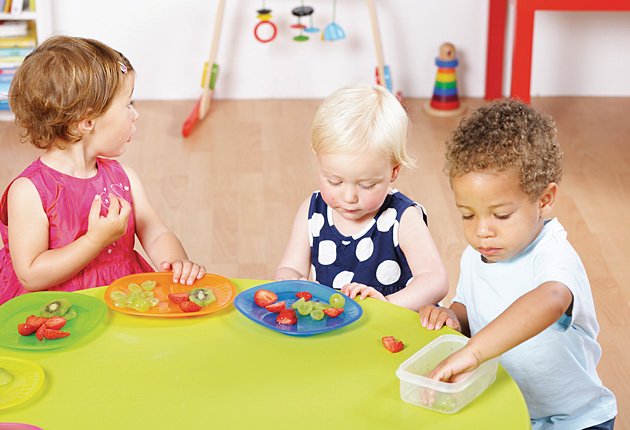 Brian and Joannah Lawson have long been committed to nutrition and the health of children. To help realize their goal, they have made a $5-million donation to nutritional sciences in the Faculty of Medicine.
Posted on February 26, 2014
The Lawsons' gift will support the work of the Centre for Child Nutrition and Health (as of 2017, the Joannah and Brian Lawson Centre for Child Nutrition). It will set the stage for the establishment of an endowed Chair in nutrition; advance research and education; create an expendable fund to advance the cause of good nutrition as a public policy priority; and establish a term Chair in microbiome nutrition research (microbiomes are the community of micro–organisms that share the human body).
Through their gift, the Lawsons are hoping they will have an impact on U of T's work in child nutrition and help advance the aims of the Lawson Centre. "As a registered nutritionist working with clients, I see first-hand how life-changing good nutrition can be to physical and mental health," Joannah Lawson said. "We urgently need to support initiatives that work to ensure that everyone has access to healthy, sustainable food."
Brian Lawson emphasized the many economic and environmental benefits of better nutrition. "Nutrition is a nexus for many issues we care about deeply, such as the effectiveness and fiscal sustainability of our health care system, quality of life and our environment," he said. "The U of T Faculty of Medicine is uniquely positioned through the excellence and scale of its activities to undertake cutting edge research, deploy the results in the field, and lead strong advocacy — all of which should lead to improved lives for families in Canada and globally."
Joannah Lawson is a registered nutritionist in private practice specializing in nutrition curriculum design and delivery, environmental conservation and organic farming practices. Brian Lawson is a member of U of T's Governing Council. He is senior managing partner and chief financial officer at Brookfield Asset Management Inc. and was named Canada's CFO of the Year in 2013.