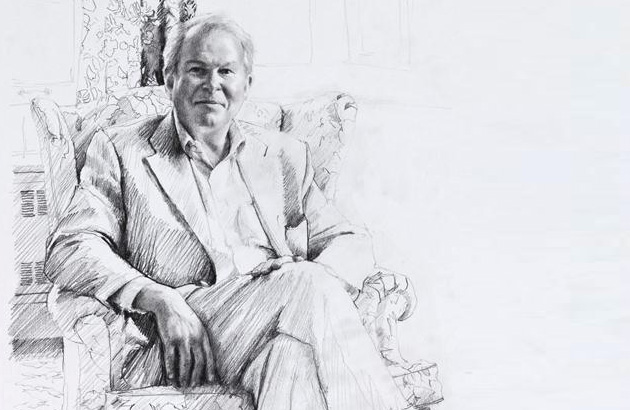 Lynd Forguson loved University College, its intimacy, its diversity, its wonderful way of helping young people.
Posted on August 3, 2012
Lynd Forguson served as Registrar, Vice-Principal and then Principal of University College from 1989 until 1997. He retired in 2003 and passed away at his home in Vancouver in 2005.
The scholarship will honour my husband's love of University College and the University of Toronto. It was the centre of his intellectual and collegial universe for 35 years.
Now his family is honouring his memory by creating a scholarship in his name for students of University College. It will be directed toward students pursuing the discipline that meant so much to him, philosophy.
"This is not only to celebrate my husband's life of intellectual exploration, but to promote student interest in critical thinking," says Georgiana Forguson. "At a time when much of the undergraduate experience is focused on preparation for the economic marketplace, I think it is vital to acknowledge the need for a strong liberal arts foundation that will enable graduates to make decisions based on reasoned analysis of the issues, and not on ideological grounds."
The gift was the first to be made under the University of Toronto's new Boundless Promise program, which matches donations of $25,000 or more made to needs-based scholarships, between now and December 2015.
When a donor makes such a gift, the benefaction is invested in the U of T's endowment, which in turn generates a permanent annual payout for the student award. The University matches the payout 1:1, thus doubling the impact of the donation. These matching funds go above and beyond what the university already commits to student financial aid annually.
Making the first gift to the new Boundless Promise program "is a real honour," says Geoff Forguson, Lynd's son. "My dad would have been proud to know that."
Donald Ainslie, Principal of University College, wrote to Georgiana Forguson thanking her for establishing the award in honour of her husband. "I see his portrait every day when I leave my office, and it serves as a reminder of the ideals I am trying to pursue during my time as principal.
"With UC as the founding college of the University, it seems particularly appropriate that the first award to take advantage of the recently launched Boundless Promise matching opportunity honours one of the College's best principals," Ainslie said. "The program's name, moreover, truly captures Lynd's optimism in investing so much of his time and energy in supporting students."
Georgiana Forguson says all of her husband's undergraduate and graduate education "was generously supported by various scholarships." Lynd and Georgiana met at school in Ohio. He became a Fulbright Scholar at Oxford and she received her teaching degree at the University of Toronto's faculty of education in 1975.
"Because he loved the career that these various funding groups enabled him to follow, it is appropriate that we return a small part of this generosity by establishing a scholarship in his name," Georgiana says.
Since Georgiana made the gift, a number of other donors have established scholarships under the Boundless Promise program—each for their own reasons. For Georgiana, the rationale for her gift was simple: "The scholarship will honour my husband's love of University College and the University of Toronto. It was the centre of his intellectual and collegial universe for 35 years."