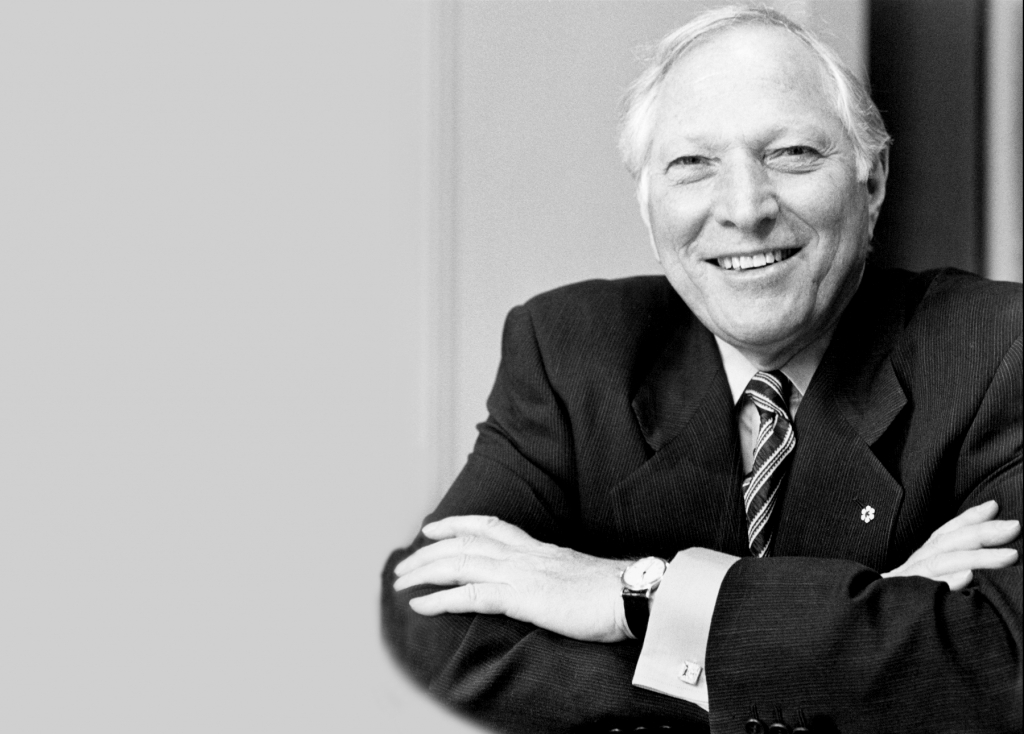 The Rotman Catalyst Fund, created through Joseph L. Rotman's $30-million legacy gift, will help the Rotman School continue to foster innovation and fund tomorrow's cutting-edge startups, including new ventures based on artificial intelligence.
Posted on December 8, 2016
Technologies fuelled by artificial intelligence (AI) are already finding their way into the stores where we shop online and into futuristic cars that drive themselves. And now a U of T legal services company is poised to use machine learning to revolutionize the practice of law.
Launched in 2014 by three U of T law professors and a veteran software engineer, Blue J Legal has created sophisticated AI software that provides lawyers and judges with guidance on resolving tax disputes. While a judge may use a dozen key precedents to make a ruling, Blue J's technology sifts through hundreds of past cases, looking beyond key words for facts similar to the case in dispute. With successive refinements, Blue J's accuracy – the number of times when its conclusions align with a previous judge's rulings – has improved from 65 per cent to 98 per cent.
A fund designed to catalyze boldness and innovation
Blue J got a head start through a pilot program for machine-learning startups at Rotman's Creative Destruction Lab. The intensive nine-month program, which has been supported by gifts from Scotiabank and RBC, pairs new ventures with successful technology entrepreneurs who provide crucial advice about achieving key objectives and connecting with investors. The pilot was a success, and now the Creative Destruction Lab will use $1 million from the Rotman Catalyst Fund to enhance its machine-learning stream.
The $45-million Rotman Catalyst Fund was created last year through a visionary $30-million seed gift from Joseph Rotman (MCom 1960) to fund bold and innovative initiatives that align with the school's highest priorities. It was conceived by Joseph Rotman in collaboration with the leaders of the School shortly before he died in 2015. "The Rotman Catalyst Fund will allow us to scale up our most successful initiatives and imagine new innovations," says Tiff Macklem, Dean of the Rotman School of Management.
Blue J is just one prominent example of the innovative startups emerging from the Rotman School of Management. The Rotman Catalyst Fund will fund future startups like it.
Creative people, visionary donors: "The perfect storm of how to get things done at the university"
According to Benjamin Alarie, Blue J's CEO and a U of T law professor, the company's technology can dramatically increase access to legal advice for consumers by lowering its cost. The software will also reduce the number of disputes that go to trial. "There are cases where litigants are wasting a lot of time and emotional energy fighting," he says. "Our system could lead to settlements of easy cases."
The company traces its roots to IBM's 2014 "Watson Challenge," a programming contest that involved students from U of T's computer science department. Asked to sit on the contest jury, Alarie was intrigued by the students' ideas and approached the computer science department about working with the law school to develop the concepts further. This partnership became Blue J.
Law and MBA student Claudia Dzierbicki helped with the legal and market research Blue J needed to make their pitch to the Creative Destruction Lab's machine-learning stream. As Blue J commercializes its service, Dzierbicki predicts an important early market will be employment contract disputes that can "potentially cost millions of dollars in claims by employees [if the employer] gets it wrong." The company sees other applications in labour, family and even criminal law. Machine learning systems "will run circles around human decision-making," says Alarie.
For Alarie, Blue J's very existence is evidence of how smart people from seemingly disparate fields came together, with the help of astute investments by visionary donors, to create an innovation that could potentially change something as tradition-bound as the practice of law. As he says, "It's the perfect storm of how to get things done at the university."
See also: Artificial Intelligence research gets boost from RBC
See also: Scotiabank supports entrepreneurship and business design initiatives at Rotman School