The 2018-2019 winners of the prestigious Lester B. Pearson Scholarships are exceptional international students with big dreams for our global future.
Posted on June 21, 2018
The University of Toronto has announced the 2018-2019 Pearson Scholars. These bright, outstanding students, who hail from 25 countries around the world, are the second cohort to receive the prestigious Lester B. Pearson Scholarships, and they will arrive at the University of Toronto in September.
Taking advantage of the scholarship program, which covers tuition, books, incidental fees, and full residence support for four years, these 40 promising young minds will enrich the University with their unique life experience and international perspective. And they will find here the resources and networks that will help them channel their skills and drive to solve global challenges in Canada and in their home countries.
The University created the Pearson Scholarships in 2017 to attract the brightest international students to our three campuses. The scholarships are named after Lester B. Pearson (BA 1919), who served as Prime Minister of Canada from 1963-1968 and who helped give Canada a distinct and respected role in the world as an international peacekeeper and safe haven.
Boosted by generous donors and other philanthropic support, the scholarships are providing a world-class education to international students who could not otherwise afford to attend U of T. To learn more about the Pearson program, please visit future.utoronto.ca/pearson.
Meet the 2018-2019 Pearson Scholars
The new Scholars are carrying on Pearson's tradition of ensuring Canada's international relevance and purview. They come from five continents, and from countries as diverse as Thailand, Zimbabwe, Kazakhstan and Mexico. They aspire to be engineers, economists, musicians, scientists and more. Read on to meet these exceptional students.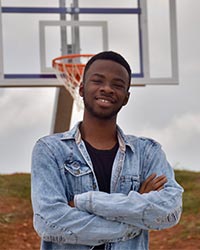 Calvin Okanta AkrofiGhanaU of T Scarborough, Co-op Management & International Business
"My name is Calvin Okanta Akrofi, an International Baccalaureate student from Morgan International Community School located in Ghana, West Africa. I am a self-motivated, creative and innovative student who is able to balance his academic pursuits with other aspects of his life. In situations of difficulty, I choose not to give up but rather find ways to overcome the hurdle and make that uncomfortable zone a launching pad. My academic abilities granted me a reserved admission ticket on the International Baccalaureate programme. Aside from achieving my academic goals at University of Toronto, I look forward to contributing significantly in diverse ways to what the U of T community already has. I have a great passion for sporting activities and hope to be a part of the U of T basketball team, specifically in the starting line-up. I am always eager to be part of a great academic environment, so I hope to make maximum use of the great U of T facilities in the development of my knowledge and skillset."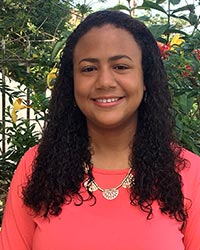 Ami Morgan AlexisTrinidad and TobagoU of T Scarborough, Co-op Management
"Hello! My name is Ami Morgan Alexis, I am 18 years old and from the beautiful twin island Republic of Trinidad and Tobago. Currently, I am completing my final year of Caribbean Advanced Proficiency Examination (CAPE) at Holy Name Convent, Port of Spain.
Beside my academics, I have a great passion for water sports, namely swimming and water polo. When I am not representing my school or am in the pool, I coach swimming and work as a lifeguard.
It is indeed a great pleasure to be a recipient of the Lester B. Pearson International Scholarship. I am looking forward to my arrival in Canada and anxiously await meeting my U of T family. "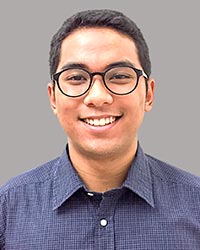 Andi Darell AlhakimIndonesiaU of T Mississauga, Social Sciences
"Vision guides action. As a prospective student, I have dedicated my life in striving for social progress and working for the common good, as my highest ambition is to become Indonesia's Ambassador to the United Nations. This led to my charity work at impoverished Indigenous tribe villages, in which my team and I raised funds and proposed solutions from hands-on engagement, as well as leading a grassroots initiative that aims to improve English awareness and capabilities in surrounding rural municipalities. As the National Winner of Debate, Model United Nations, and Speech, as well as being a Debate Adjudicator, I was then responsible for coaching and overseeing the rigorous year-long training for our school's winning delegation in my role as President of English Club. In addition to excelling in class, I was also appointed Captain of the Soccer Team. As President of the Student Council, I was in charge of successfully leading massive annual projects and brainstorming innovative ideas to compensate a considerable amount of budget reduction. Having been recognized as an Exceptional Assistance Scholar by the Chevron Corporation, I was also Finalist of the National Economics Olympiad, as well as National Winner of the Traditional Music Competition. Deeply honored in being named a Lester B. Pearson International Scholar at the University of Toronto, I aspire to make a positive global impact."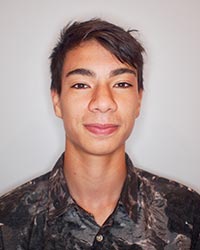 Atom ArceNew York, U.S.A.Faculty of Applied Science & Engineering; Track One, First Year General Engineering
Atom Arce was born and raised in the Lower East Side of Manhattan. He is graduating with the class of 2018 from the High School for Math, Science and Engineering. This past year, he has also been studying advanced math classes at the City College of New York. He enjoys calculus, physics, robotics, and coding and is excited to continue his education in the TrackOne engineering program. Outside of the classroom, Atom balances his academic pursuits with his passion for soccer through coaching youngsters from his community. He also has been a longtime volunteer at God's Love We Deliver, preparing meals for homebound New York City residents with severe illnesses.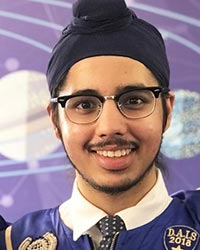 Angad Singh ArnejaIndiaFaculty of Arts & Science, Rotman Commerce, Trinity College
Angad Arneja is an IB Diploma Student from the Dhirubhai Ambani International School in Mumbai, India. Alongside his academics, Angad has deeply pursued his passion in sports as a national-level athlete in 10-metre Air Pistol. Through discipline and tenacity, he won the provincial championship and subsequently captained his provincial team to win gold at the National School Games. An active member of the community, he has been working as a coach at his sports club where he co-authored a guide on 10-metre Air Pistol alongside the Indian Olympic team coach to help aspiring athletes around the country.
However, his commitment and ability to achieve extends beyond sports. A curious learner, Angad excels in Economics and Mathematics and intends to deepen his knowledge in these subjects through the Rotman Commerce programme. After university, he aspires to become an entrepreneur and disrupt industries by producing innovative technologies that positively impact the people in his community.
My ultimate goal is to become a true global citizen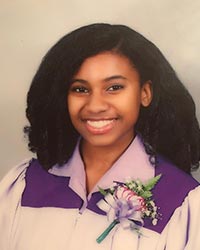 Alana Jeneva BaileyJamaicaFaculty of Applied Science & Engineering; Civil Engineering
"I am Alana Bailey and I am from the beautiful island of Jamaica. Participating in a wide range of activities has always been an integral part of my life; as such I have always been actively involved in sports such as badminton and taekwondo at the national and international level; various volunteer clubs and organizations; and music groups. Furthermore, I believe a strong leader leads in such a way to create more leaders, that is, setting a good example for others to emulate. As such, this has been the compass that led my many success stories while serving in positions of leadership such as presidents of clubs, the captain of sports teams and also the deputy head girl of my high school. When I discovered the University of Toronto, I instantly became intrigued at the possibility of attending here; and having been awarded the Lester B. Pearson International Scholarship, it is no longer a hope or dream but now a reality. I am truly grateful and I look forward to becoming a part of the U of T community whilst continuing to work assiduously to maintain a high academic performance throughout my tenure. I will be pursuing a degree in Civil Engineering. This will provide the foundation and skills necessary to achieve my long-term goal of increasing sustainable development in my country."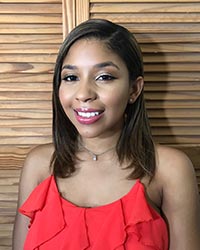 Kengu Latoya BlackJamaicaU of T Mississauga, Life Science
"Hello! My name is Kengu Black, and I am a bubbly and passionate individual coming from a 'melting pot' of cultures and traditions in Kingston, Jamaica. I will be majoring in Biology, continuing to explore my innate curiosity about the Life Sciences, while meeting my need for dexterity and flexibility within a school society at the University of Toronto, just as I have within my pursuit of the International Baccalaureate Diploma Program at Hillel Academy. After spending years of my high school life dedicating myself to my community through volunteering, mentoring, advising and tutoring, I've recognized my several passions. These include poverty alleviation, female empowerment, environmental sustainability and education. My ultimate goal is to become a true global citizen by increasing my international mindedness, and hence my open mindedness, by living by the three E's: Experience, Enlighten and Envision.
I am truly excited to be joining the community of Pearson Scholars, where the multiple educational opportunities will not only fulfill, but surpass my intellectual, academic and personal interests."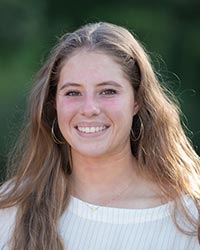 Emma Krisztina BrezoczkyCalifornia, U.S.A.Faculty of Arts & Science, Life Science, Victoria College
"My name is Emma Brezoczky from Los Gatos High School in California. The last two years I have conducted independent neuroscience research inspired by my grandfather's Parkinson's Disease through my high school's Advanced Science Research program. I was the first student at my high school to use the Caenorhabditis elegans model organism and this past year I mentored a new group of nematode researchers inspired by my work, while continuing to study caffeine's ability to protect the degenerate dopamine neurons. Beyond scientific pursuits, I combined my seven-year passions for Japanese and ceramics to throw Japanese style pottery and use oxides to mimic the ancient Bizen-Yaki style. I am a seven-season Varsity water polo and swimmer and also play for the Stanford Girls Water Polo Club at national tournaments. Whether investigating neuron degeneration and mentoring peers or coaching younger players with my water polo club, I find joy in inspiring and teaching others as I continue to learn. Making connections through research and across cultures is important to me, and the human ability to learn, engage and innovate inspires me to help others across the world. I am honored to be selected as a Lester B. Pearson Scholar and I look forward to studying with such a positively diverse group of students at the University of Toronto."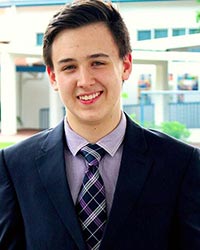 Camilo DugandColombian student studying in EcuadorFaculty of Applied Science & Engineering; Civil Engineering
"I am a Colombian guy with a goal to make my country and the world a better place. Physics and math are among my favorite areas of study and I enjoy tackling challenging problems in these courses, which is how I know I want to become an engineer. Among my other passions are Model United Nations, economics, politics, debate and golf. I chose to study Civil Engineering because it is the first step towards my long-term goal of transforming infrastructure in Colombia through the innovative research I intend to do at the University of Toronto. I can also see myself pursuing a career in politics in the future so I can take direct action towards helping my country reduce its wide socioeconomic inequality gap and aid its development. I feel incredibly honored to receive a Lester B. Pearson International Scholarship and I am thrilled to have the opportunity to study among the brightest minds in the world. I believe that through innovation, empathy and determination, we can turn our dreams about a better world into a reality."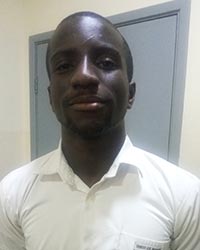 Munachi Jachike Ernest-EzeNigeriaFaculty of Applied Science & Engineering; Engineering Science
"I am a 17-year old Nigerian that currently attends high school in Loyola Jesuit College Abuja, Nigeria. My academic interests span across the mathematics and science worlds. My passions together with my early childhood love for the planets, has drawn me to pursue a career in aerospace engineering. I enjoy singing, playing soccer and venturing into uncommon activities. I have been importuned to participate in various competitions in my country and internationally, and I have won several awards such as a bronze medal in Pan African Mathematics Olympiad 2016, Cowbellpedia Mathematics Competition Junior Champion 2015, Cowbellpedia Mathematics Senior Champion, record holder for winning both categories of Cowbellpedia, and best school athlete 2015. I am grateful to my parents, teachers and friends for supporting me. Finally, I am very grateful to the University of Toronto for awarding me this prestigious scholarship, the Lester B. Pearson International Scholarship. I am excited as I look forward to becoming part of the University of Toronto community."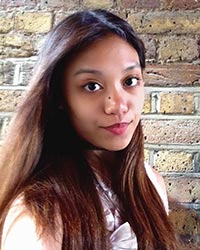 Rose Pamela Guzman EsguerraPhilippinesU of T Scarborough, Co-op Psychology and Health Sciences
"Although you may not believe it, you yourself are one of the most intricate and astounding beings to ever grace the face of this planet — you are a human. Part of the beauty of humanity is that there is so much about our behaviour yet to be discovered. I am truly honoured to be a recipient of the Lester B. Pearson International Scholarship for my course, Co-op Psychological and Health Sciences, since my education at the University of Toronto will bring me one step closer to unlocking the mysteries of human behaviour and applying my knowledge to the betterment of society. Society, after all, is run by humanity, and I believe that a comprehensive understanding of human behaviour can be applied to the successful mitigation of such social issues as government corruption, poverty, and the stigmatisation of mental illness. All of which are issues that I aspire to resolve for the sake of humanity's enduring progress. Despite having such monumental goals, I am not always as serious as I have inadvertently led several of my peers to believe. I revel in the performing arts, such as ballet, theatre, and vocal performance; I dabble in an array of sports, such as swimming, badminton, and wushu; and I sincerely believe that each new experience and interaction is an opportunity for learning and self-improvement. I am eternally grateful for the opportunity to surpass my boundaries at the University of Toronto, and I look forward to learning from, as well as alongside, a diverse community of students, who like myself, have dedicated their talents to the sustainable advancement of the human race."
This will be the first step to a career that will equip me with the knowledge and skills to serve people in developing countries and war zones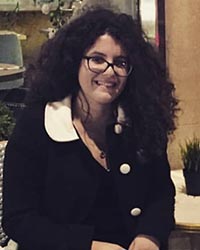 Olivia ExarchouUnited KingdomU of T Scarborough, Co-op Life Science
"I was born in Greece, was raised in Albania, and I am currently studying A-levels in the United Kingdom. Biology and Chemistry became my favorite subjects just after the very first lessons in secondary school, which led me to soon consider pursuing a degree in medicine. It wasn't long after I started shadowing doctors in my hometown that I realized that our health care system is on the verge of collapse as result of lack of medications, out-dated diagnostic techniques and equipment, and, most importantly, a lack of doctors. I am incredibly honored and grateful to be awarded a Lester B. Pearson International Scholarship and I can't wait to join the University of Toronto community. This will be the first step on the long path to a career that will equip me with the knowledge and skills to serve people in developing countries and war zones."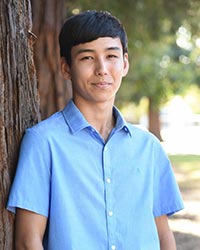 Antoine Taeyong FinotCalifornia, U.S.A.Faculty of Arts & Science, Computer Science, Victoria College
"My name is Antoine Finot and I am from Palo Alto, California. My academic interests include learning about subjects related to STEM and being a volunteer tutor. I also speak French, and have been studying Japanese for the past five years. Outside of school, I enjoy camping, skiing, orienteering, ultimate frisbee, soccer, and volunteer work. I plan to study a combination of computer science and economics, and I know that U of T offers the necessary resources, opportunities, and environment to work towards my professional ambitions. I am incredibly honoured to receive the Lester B. Pearson Scholarship, and cannot wait for the fall to join the community at the University of Toronto."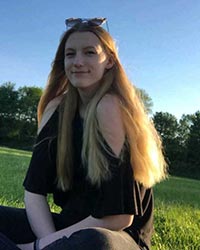 Hannah Emma Godfrey-ClarkeUnited KingdomFaculty of Music, Music Performance
"My name is Hannah and I'm from Halifax in the UK. When I was 11, the local music service offered me a place on a double bass course and I've never looked back. Since then, I have attended Chetham's School of Music in Manchester as a double bass student. My tutor, Yi Xin Salvage, has been a huge inspiration, and with her support I recently became the first female principal bassist in the National Youth Orchestra of Great Britain. I'm immensely proud to be a part of their Inspire Initiative, an outreach programme that has allowed me to encourage young musicians on a one-to-one basis. The Music Service where I began my musical path sadly no longer exists as a service run by the council due to the lack of arts funding in the UK. I see so much musical talent that has no outlet and I firmly believe that all young people deserve the opportunities that I have been given. Outreach work has become the foundation of my love for music and this scholarship will allow me to encourage and empower the next generation of young musicians on an international level."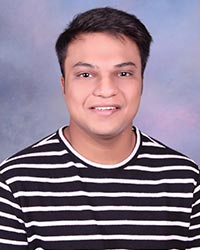 Akshit GoyalIndiaFaculty of Arts & Science, Computer Science, Innis College
"When I'm not doing integration, or fiddling with my Graphics Calculator, one can find me tinkering with the various parts and circuits of an electronic device. Technology and Computers Sciences have long been the two areas to keep me glued to my passion for experimenting and research. Although my feat at writing a research paper happened in the realm of Chemistry, it is Physics and CS merged together, conjuring up Robotics, that satiated my thirst for venturing out in the new territories of applied sciences. As an IB student in India, my aim has always been to pursue excellence, and through my hard work emerge successful in whatever task I undertake. Academic challenges especially have driven me to put my knowledge and skills to the test every now and then, because of which, I have been able to convert most of my dreams into reality; the most important one being – becoming a Lester B. Pearson Scholar at the University of Toronto.
Besides technicalities in machines and devices, I also look at technicalities and perfection in my gastronomical delights. Being an avid foodie, not only do I relish eating, I also revere the art of cooking. My desire to experiment also extends to this realm, and thankfully a few successful signature dishes, have become my secret to being popular in my friends' circle.
With this scholarship at U of T, in these coming four years, I will strive to not only carve a niche for myself, but also make my alma mater proud by achieving the zenith to the best of my capabilities."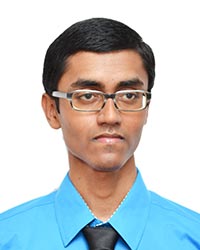 Vamanadev Upendra HiralallGuyanaFaculty of Arts & Science, Life Sciences, University College
Vamanadev Hiralall is a dedicated student intending to major in Biochemistry. He has been the Top Academic Achiever in his class for a number of years and a national top performer in both CSEC and CAPE Examinations. His commitment and achievements have earned him awards and commendations from school-based, regional and national bodies. He is mindful of the well-being of communities and has participated in a number of voluntary activities including the SEVAK Health Project and science laboratory design projects. He wants his academic commitment and dedication to be beneficial to not only a group of people, but to humanity as a whole. As such, being mindful of his experience and competencies, he sees basing his studies in biochemistry as a part of a larger, long-term goal of combating disease, which is a threat to us all. He is grateful to be named a U of T Lester B. Pearson Scholar and he intends to keep moving forward with his class on an academic journey in the University of Toronto.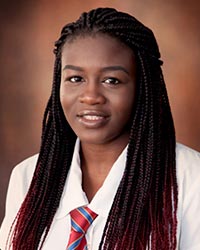 Muplangnan Pankyes HirseBruneiFaculty of Arts & Science, Life Sciences, Innis College
"I was born in Port-Harcourt, Nigeria, but had the great opportunity to move to Malaysia when I was 9 years old, and then to Brunei later on. I can honestly say that I have never taken this one-in-a-million opportunity for granted, and I never will because where I come from, a small local government called Mangu, people hardly ever get a chance like this. I owe all my success to my family firstly, to my dad for being the main provider and to my mom for nurturing me into someone that I am proud to be. I also owe my success to Jerudong International School because being in that environment, surrounded by amazing students and even more amazing teachers, is the reason why my secondary school years have been immensely memorable. The opportunity that this scholarship has given me is beyond anything that I would have ever imagined for myself and I am not just grateful but ready to work hard and utilize it to my best ability. Malaysia and Brunei have been home to me for so long, but now I'm ready to turn the page and start the new chapter in my life."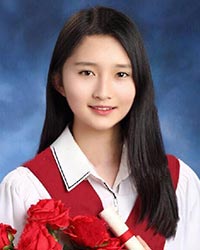 Wenting HuChinese student studying in CanadaFaculty of Arts & Science, Rotman Commerce, Woodsworth College
Wenting (Ever) Hu is a Chinese student currently studying in Canada. During her high school years, she has served as the only international student leader on her school's Student Association. She speaks for the minor voices and advocates the building of an intramural global village. She not only accomplishes excellent academic achievements, but also actively engages herself in various extra-curricular activities, including Debate and Model United Nations, where she has received numerous national and international awards for her great performances. Moreover, her fluency in English, French, and Chinese as well as her strong adaptability to new environments has also allowed her to gain foreign educational experiences in four countries. Through her high school studies in the UK, France, China and Canada, she has built a unique international perspective. Wenting values herself as a global citizen, and she dreams of becoming a world acclaimed economist who could positively reshape the future global community. She is incredibly grateful and honoured for receiving the 2018 Lester B. Pearson international scholarship. She is excited to become a member of the U of T community, and she is confident that her academic journey there will mold her into an interdisciplinary scholar striving for intellectual breakthroughs and a global citizen delving into world challenges.
I've realized the importance of understanding different cultures to tackle the various issues faced by our society today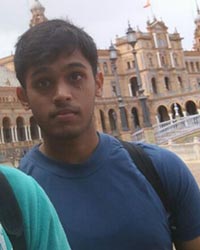 Devansh KhareIndiaFaculty of Applied Science & Engineering; Mechanical Engineering
"I'm Devansh Khare, a student from Mumbai, India. I love reading, quizzing, travelling and learning new things. I believe in dedicating myself to ideas and institutions bigger than me, and in involving myself with the community around me – be it while serving as a House Captain and Prefect in my school or while teaching and helping underprivileged children in my city. As an aspiring Mechanical Engineer, I want to shift machines to renewable energy, and develop cheaper educational aids to make education more accessible. Having represented India at various international programmes like the Sunburst Environment Programme and the Sakura Science Plan, I've realized the importance of understanding different cultures to tackle the various issues faced by our society today, and with the Lester B. Pearson Scholarship, I hope to gain a broader perspective for improving education, environment and lifestyle in the future."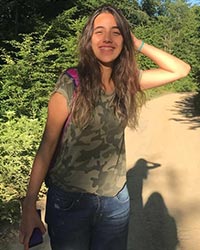 Sinem KocamanogluTurkeyFaculty of Arts & Science, Life Sciences, University College
"Hello! I am Sinem, a student who moved 800 kilometers away from her family for her high school education at the age of 13. Being a boarding student for five years at one of the most multi-cultural cities in the world, Istanbul, gave me a whole different understanding of education and core values in life. I have always been interested in human psychology and the way our brain shapes our actions. When I started high school, I had the opportunity to participate in robotics tournaments, which helped me find another area that fascinates me: Artificial Intelligence. This is why I decided to pursue my major in Neuroscience. Aside from my academic interests, my main hobby is dancing. In the summer of 2016, I went on a European Tour with my dance group to represent my country at an international folklore festival in Valencia, Spain. I also have been playing tennis for four years and playing the flute for six. It is my greatest honor to continue following my dreams at University of Toronto, as a Lester B. Pearson Scholar. I look forward to not only being inspired by the community that will surround me at Toronto, but hopefully becoming a source of inspiration for those around me."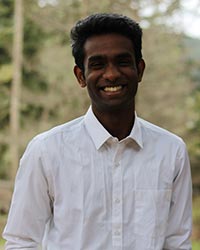 Siddharthan Chinnaiyan LakshmananIndian student studying in CanadaU of T Scarborough, Life Science
"My name is Siddharthan Lakshmanan and I am originally from New Delhi, India but currently a student at Lester B Pearson College UWC of the Pacific. I am enrolled in the Life Sciences Program at U of T Scarborough. With an immense love for biology as a discipline and a strong will to help people, my dream is to become a renowned medical researcher. I want to explore areas of biology specifically related to health through scientific research and contribute actively to the community around me. At Pearson College, I was exposed to a wide range of perspectives about day-to-day activities due to diversity in the student body and I look forward to having similar experiences in Scarborough as well. I want to share my passion for Bollywood dancing with those around me and at the same time learn more about the cultures they come from. Most of all, I am eager to have the opportunity to collaborate with some of the brightest young minds in the world, who have a passion for scientific exploration and are keen to engage in solving global health issues."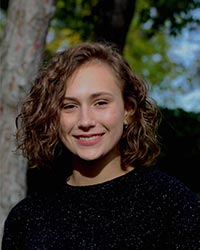 Lillian Anderson LamprosMinnesota, U.S.A.Daniels Faculty of Landscape, Architecture, and Design
"My name is Lily Lampros. I am from St. Paul, Minnesota in the United States. I am so honored to be chosen for this amazing scholarship, and I look forward to exploring the beautiful city of Toronto over the next few years. One of my goals is to continue learning about different cultures and to expand my worldview beyond my French linguistic knowledge and Greek heritage. Through study at the Daniels Faculty of Architecture, Landscape, and Design at the University of Toronto, I hope to learn about practicing architecture in an ethical way that preserves the environment, and works for the greater good of communities. I dream of making architecture more inclusive, ensuring that its positive impact will reach all people."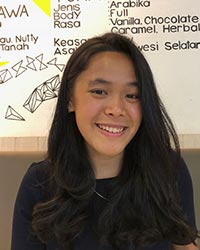 Agnes Priscilla LayardaSingaporeFaculty of Arts & Science, Social Sciences, Trinity College
"I'm incredibly honored and humbled to be selected as a Lester B. Pearson Scholar. Having lived in Indonesia and Singapore, I also look forward to traveling, quite literally, across the globe to call Toronto and Trinity College a new home! My IB journey and experience in organizing community service initiatives in Singapore, Thailand, and Cambodia have led to my current passion for development economics. Beyond its sexy intellectual appeals, economics is ultimately about the lives and struggles of real people and this human aspect strongly resonates with me. I plan to further pursue economics alongside international relations at U of T and ultimately contribute towards improving welfare systems in developing countries. Outside of school, I am an adventurous traveler, a keen foodie, a LotR nerd, an amateur flutist and a slightly below average dancer. I also enjoy running and HIIT training, and I very recently started Muay Thai and dragon boat racing!"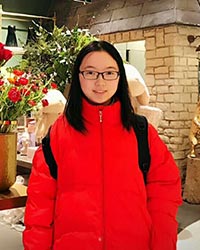 Zhiyuan LuChinaFaculty of Arts & Science, Life Science, New College
"I am from Hangzhou, China. Science has been my passion, and I have been eager to learn outside the classroom in STEM activities including ISSDC (International Space Settlement Design Competition), iGEM, and other math and biology contests. The Eureka moments, from team discussion and independent thinking, have brought me sheer joy and excitement. With this passion, I am making an impact by facilitating education in my community, as a volunteer narrator at Zhejiang Natural Science Museum, an organizer of science outreach programs, and a speaker at the TEDx conference. In my spare time, I enjoy reading, writing, and watching the soccer games of FC Barcelona. In the long term, I hope to become a physician-scientist as well as a science writer. I am extremely honored to be nominated as a Pearson Scholar and am looking forward to my new journey at University of Toronto!"
I am beyond excited to be a part of the University of Toronto's community, one that is regarded among the best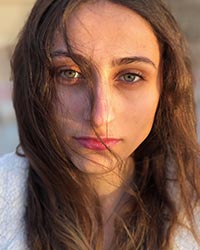 Sara MostafaEgyptFaculty of Arts & Science, Social Science, Victoria College
"I am beyond excited to be a part of the University of Toronto's community, one that is regarded among the best. An opportunity like this doesn't come around often and I can't wait to make the best out of it. I believe that the cultural diversity in U of T is one of the greatest aspects of the university that will add so much to my personality. One of the greatest problems the whole world is facing now is resource depletion and climate change on the expense of economic growth. Therefore, I hope to make a great contribution to the field of sustainable economic growth in order for us and the next generations to have a cleaner, greener and more beautiful world."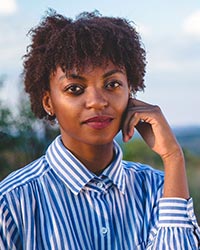 Ashley Chiedza MutasaZimbabweU of T Mississauga, Chemical & Physical Sciences
"My name is Ashley Chiedza Mutasa, I was born and raised in Harare, Zimbabwe. Growing up I was a very inquisitive child, who was fascinated with human body, mechanics and robotics. I am excited to be pursing a major that combines my love for both biology and physics. I enjoy running, meeting new people, listening to music and learning. I believe that knowledge is the most powerful tool that we will use to change the world. It is this belief that has developed my insatiable love for learning, and I know that one day this will help me effect changes in my community."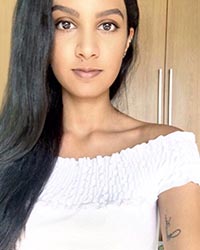 Aishwarya Arun NairIndiaU of T Mississauga, Psychology
"Having studied in India, South Africa, and Nigeria, among people from all over the world, I have taken great interest in affiliating myself with a diverse group of people and learning about them. I have fed this interest of mine, as well as my passion for psychology and biology, through the conduction of service projects, job shadowing a neurosurgeon, reading the work of various neuropsychologists, and conducting research projects. I intend to major in neuroscience, and in order to do so, I have worked hard to maintain good grades throughout my schooling. I am passionate about this field of study as it involves exploring individual lives and experiences, where one doesn't merely learn abstract facts and concepts, but learns about real people. As Oliver Sacks said, "In examining disease, we gain wisdom about anatomy and physiology and biology. In examining the person with disease, we gain wisdom about life." Thus, it is not solely factual knowledge that I seek, but knowledge about the complexity, power, and fragility of the human mind, and its effects on our behaviour. I intend to use this knowledge to help people suffering from various psychological disorders, making it easier for them to lead healthy and happy lives. I am thus grateful to have received the Lester B. Pearson Scholarship, which will support me in achieving my goals. I look forward to joining the U of T family."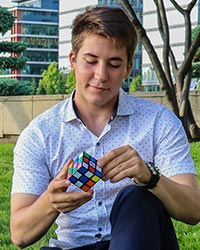 Patrik PallagiHungaryFaculty of Arts & Science, Math & Physical Sciences, St. Michael's College
"Growing up in Budapest, the birthplace of the iconic Rubik's cube, allowed me to experience the city's unique culture, in which thinking about complex problems is encouraged from a young age. It sure had a great effect on me! I was inspired to start working on various research projects which allowed me to become a Member of the Hungarian Research Student Association.
Thanks to my aspirations I was invited to Geneva, Switzerland to take part in the first international summer research program for high school students organized by CERN, the organization most known for its Nobel Prize-winning discoveries in particle physics and the development of the World Wide Web.
Furthermore, my commitment to pursuing and promoting global scientific collaboration was even recognized by the New York Academy of Sciences and I was granted the title Young Member and Ambassador of the New York Academy of Sciences.
I am honoured to receive the Lester B. Pearson International Scholarship. I very much look forward to becoming part of the community and meeting the many exceptionally talented people at the University of Toronto!"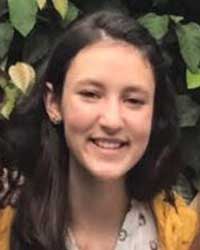 Adriana Diaz Lozano PatinoMexicoFaculty of Applied Science & Engineering; Engineering Science
"I am Adriana, and I am from Mexico City. Growing up in a diverse and beautiful country, surrounded by a loving family, has taught me that life is full of challenges, but with perseverance and the right attitude, you can always overcome them. I am a very curious girl, hence my love and passion for learning. I enjoy reading and trying to understand the different perspectives that surround me, for I believe that doing so helps you build critical-thinking skills that will allow you to cultivate your self-growth.
I love being involved in various activities, including debating, being part of my school's First Aid Brigades team, and participating in several competitions. I look forward to being similarly engaged in the community at the University of Toronto.
I am eager to start my academic journey at The University of Toronto, and know it will help me be an active participant in revolutionary changes that will aid to solve our world's problems. "
I enjoy trying to understand the different perspectives that surround me, for I believe that doing so helps build critical-thinking skills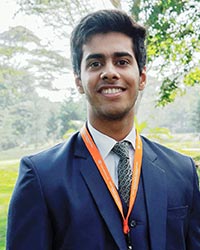 Subham RaiKenyaFaculty of Arts & Science, Math & Physical Sciences, Trinity College
"I was born in India and grew up in various regions of Kenya. Living in Kenya, I witnessed poverty on a daily basis and observed how Kenyan farmers often suffered immensely from it. I wish to use my interest in Actuarial Science and the knowledge I will gain from the Faculty of Arts & Science at the University of Toronto in order to devise government and private insurance schemes in order to make their farming businesses (and lives) better. I play chess on an international level, and thoroughly enjoy participating in debates such as those found in Model United Nation programs, in which I was a Senior Chairperson. I am truly grateful for being awarded the Lester B. Pearson International Scholarship. I look forward to studying in the University of Toronto and being a member of Trinity College and cannot wait to explore the diverse city of Toronto."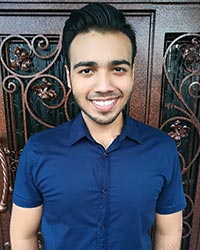 Mikel Rajiv RajkumarTrinidad and TobagoFaculty of Applied Science & Engineering; Engineering Science
"'Life is a series of distinct yet interconnected events, and how we choose to react is what defines our character.' The aforementioned quote is one which I conceptualised to infer some explanation as to how exactly a person's life can be transformed by a single event and the "domino impact" they can then have on innumerable others. Since childhood, I had many fascinations including a passionate love for Science, a love of the abstract concepts which are felt by the soul like music, and being a firm believer in struggling against the ills of society. Being given the privilege to be awarded a Lester B. Pearson International Scholarship for 2018, which is one of my life's most defining moments, I will use this opportunity to the best of my ability by pursuing my goals, especially in the field of Engineering Science, whilst being innovative enough to concoct solutions to solve the challenges encountered by mankind."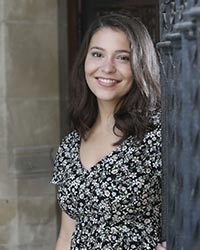 Julia Christine RapaiMichigan, U.S.A.Faculty of Arts & Science, Humanities, Victoria College
"I'm Julia, and I am coming to the University of Toronto from Grosse Pointe, Michigan, a suburb of Detroit, where I am vice president of my school's student government, and participate in a diversity centered leadership development program. I am particularly passionate about social inclusion for students with special needs, so I love working as a peer mentor in my school's special education program. I like anything creative, so I'm involved in both the performing and visual arts, specifically graphic design. I love to laugh more than anything, and try new things! I am so excited for the next four years at Victoria College, where I hope to challenge myself and explore every opportunity I can, and define my personal role as a global citizen."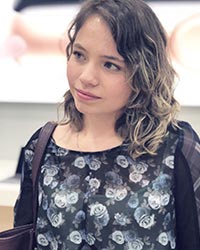 Sasha RodríguezMexicoU of T Mississauga, Visual Studies
"As many of us kids, do, I considered myself to be "nothing special" for a long time, and often I didn't believe in myself. For me, this situation changed every time I created something. Every time I drew and my grandfather would hang my baby art on the wall (I made about five drawings per day since I was little, so grandpa had a whole wall full of my scrawls), every time I wrote an essay that won prizes at our school, every time I created a painting that would impress people, all of those times I knew that my creations made me stand out from the crowd. So that's how art became my passion and the one thing I want to devote myself to. There's more to me than art, however. For example I find myself to be a dedicated (not to say stubborn) girl who loves to travel and actually has travelled a lot throughout her life. This, actually, is due to my parents' international marriage (he's Mexican, she's Russian. Nice mix, I know). Anyway, this mix they've developed has made me quick to adapt to different circumstances and overall has given me a lot of tools to survive (that's why they say that if you survive a Russian winter you can live through anything. That's true)."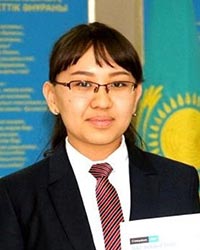 Aruzhan SatynbekovaKazakhstanU of T Mississauga, Communications, Culture, Information & Technology
"Since my childhood I knew that I was an unusual child. I never missed an opportunity that would stretch my own limits, thus I had tremendous intellectual curiosity and enthusiasm for the things that I undertook. With my innate capabilities and vigorous energy, I finished eleven years of music classes that included piano and two Kazakh musical instruments: dombra and kobyz. I managed to graduate successfully being the lead dombrist in a local orchestra for five years. While growing up in such a diverse and multicultural country like Kazakhstan, I developed an interest in new cultures and started to learn both French and Chinese, which I think somehow, brought me together with Canada. Taking advantage of research works in astrophysics, I've visited Baikonur Cosmodrome, where the first man was launched to space, from my motherland. Due to my talents and transferable skills I was nominated for the Pearson Scholarship. It is an honor for me to study in U of T while being the first recipient of the Pearson Scholarship from Kazakhstan."
I am honored to have been granted the Lester B. Pearson Scholarship, and a chance to join the influential scholars determined to make an impact in our multicultural society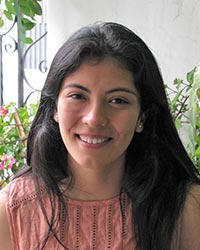 Raquel Alegria SerranoEcuadorFaculty of Arts & Science, Humanities, Trinity College
"My name is Raquel and I was born and raised in Quito with my two older brothers, by parents who both work in education. Ecuador is a country famous for Darwin and his trip to the Galapagos, but we are also a country trying to improve things for our citizens. I am honoured to be a Lester B. Pearson Scholar, and the first Ecuadorean recipient. I know that studying at the University of Toronto will be challenging, but also an incredible experience. I hope to continue participating in the activities I have been involved in at the political youth school here in Quito, volunteering, and as I am the school goalkeeper, I also hope to continue playing football in Toronto."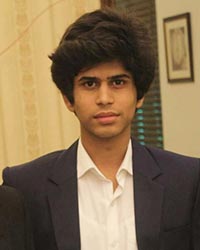 Muhammad Wadee ShahidPakistanFaculty of Arts & Science, Rotman Commerce, University College
"Hello, my name is Muhammad Wadee Shahid and I'm from Pakistan. I plan on specializing in Finance and Economics via the Rotman Commerce program. Beyond economics, my academic interests range from international relations to environmental sciences. Moreover, I have been part of the public speaking community for over four years, having been fortunate enough to compete at both a national and an international level. Outside the school, I have committed to helping my community's downtrodden and impoverished, be it through my non-profit NGO or through participation in wide-scale social projects. Moreover, I am an avid participant in outdoor activities such as hiking, soccer and badminton and have had the opportunity to play tournaments across the city. I look forward to pursuing these interests at U of T, while also discovering new ones within this brilliant community of extremely talented and diverse minds."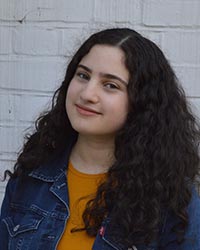 Sophie Rebecca SondhelmUnited KingdomFaculty of Arts & Science, Humanities, Victoria College
"I'm Sophie, and I am so excited to study at the University of Toronto later this year! I hope to specialise or major in philosophy, with an environmental ethics minor – raising awareness about environmental issues is a passion of mine, and something I would like to continue doing through documentary-making. Growing up in London, I have been fortunate enough to be a part of a hub of multiculturalism and innovation, and I can't wait to experience this again in Toronto. I am incredibly grateful for this opportunity, and I'm looking forward to beginning my journey at Victoria College!"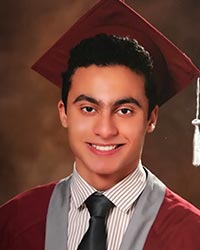 Mohamed TayehJordanU of T Scarborough, Co-op Computer Science
"My name is Mohamed Tayeh. I am Egyptian, but I also had the opportunity to live abroad in various countries, such as Portugal and Jordan. My interests vary from solving mathematical and computational problem-sets to calisthenics (a gymnastics-derived sport). I am very excited to study Computer Science and Mathematics at UTSC. Computer Science and Mathematics have been life-long passions that I have pursued both inside and outside of my academic sphere."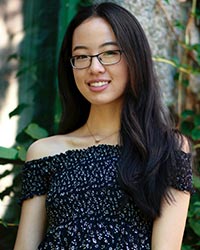 Emily Ran WenMassachusetts, U.S.A.Faculty of Arts & Science, Rotman Commerce, Victoria College
"Thrilled by the opportunity to learn, grow, and meet new people in the lively, cultural epicenter of Toronto, I look forward to the next four years with great excitement. I was born in Boston, Massachusetts, and my upbringing was filled with a variety of experiences, which inspired in me an awareness and appreciation of cultural diversity. Moreover, as president of my school's National Honor Society, I have worked to re-emphasize creativity and passion within the organization, hoping to inspire members to realize the intrinsic benefits of service. I have also played tennis for most of my life and am captain of my school's varsity team. Some of my other interests also include running, photography, and painting. The University of Toronto's Rotman Commerce program will help me meld my social interests in culture and service with my academic pursuits in economics. I aspire to implement my studies to one day develop an internationally based organization to promote literacy in developing regions."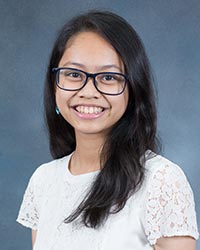 Larasati Ayu WulandariIndonesian student studying in ThailandU of T Mississauga, Commerce
"My name is Lara Wulandari, a determined student from Indonesia, aspiring to one day stand on the world stage of business and finance. Having transferred between numerous schools across Asia has allowed me to witness the significance of being engaged in global issues, as well as possessing a global outlook. This has led me to apply to one of the top ranked universities in one of the most diverse cities: the University of Toronto. I am honored to have been granted the Lester B. Pearson Scholarship, and thus granted a chance to join the multitude of influential scholars determined to make an impact on our multicultural society. I am passionate about the environment, having had experiences leading my school towards environmentally friendly changes in their school events. I enjoy spending time with children, listening to music and playing football. I hope to major in Finance and take advantage of the global network and diverse academic environment presented by U of T to fulfill my aspiration in becoming the business advisor of the Indonesian government."