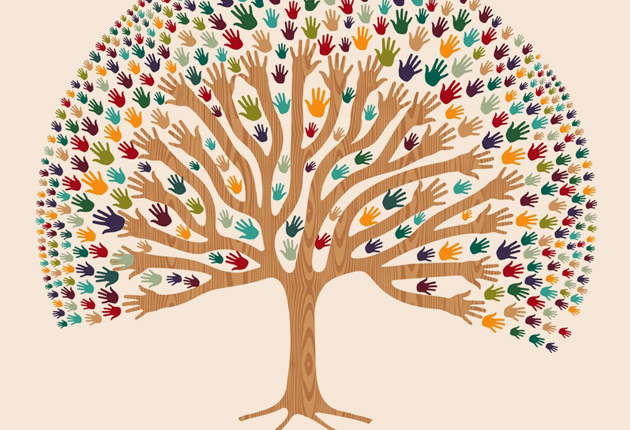 As we mark the first anniversary of Boundless, we see that the campaign and its core themes have taken root across the University's divisions and within our community of alumni and friends at home and abroad. The result: the campaign recently surpassed $1.18 billion.
Posted on November 30, 2012
The first anniversary of Boundless sees the campaign themes of preparing global citizens and meeting global challenges taking root, both across the University's divisions and throughout U of T's international community of alumni and friends. The result: a remarkable $215 million raised in the past twelve months—a rising tide of support that has steadily grown in momentum over the year.
The $215 million raised comprises gifts from 25,330 donors, whose valuable support has opened doors of opportunity for thousands of students and faculty across the institution. As major gifts have driven the campaign closer to $1.2 billion, we have seen record levels of support at all levels. All told, this extraordinary level of support is a testament to the generosity of alumni and friends of the institution, and their shared belief in the importance of higher education to creating a better world for this and subsequent generations.
A summary of major benefactions already announced is included below, for those interested in an overview of the past twelve months. In the months ahead, we will be sharing with you details of a number of new major benefactions that have been received through the fall.
This past year, the University of Toronto received a number of landmark benefactions for our students, programs and physical space. These include gifts such as a $15 million donation by an anonymous donor to the Rotman School of Management's new building, which completed construction earlier this fall. An iconic structure on St. George Street, the building is central to Rotman's plans to accelerate the development of new tools and frameworks for building wealth and prosperity.
Similarly, a gift totalling $11 million from the Honourable Henry N.R. Jackman will help build the Jackman Law Building, an architectural landmark that will provide a superb forum for learning, teaching, research and debate. The building will enable the Faculty to compete for the most promising law students and accomplished faculty members from across Canada, and join a select group of globally significant centres of legal education, scholarship, professional engagement and social outreach.
Another iconic facility will take shape thanks to gift commitments from many donors including a $5 million gift from engineering alumnus, Campaign Executive member, and Campaign Chair for Engineering, George Myhal and a $2 million gift from Bill and Kathleen Troost to the Faculty of Applied Science & Engineering. $1 million gifts have also been received from Paul Cadario, and from Peter Allen. The Centre for Engineering Innovation and Entrepreneurship is a much-needed response to the sweeping changes taking place in Engineering. Located next to Simcoe Hall and facing onto St. George Street, the Centre will feature dynamic, flexible environments that will break down artificial barriers between people, foster collaboration, encourage active learning and accelerate innovation.
Our donor community has made visionary gifts that are creating new and innovative programs such as the Centre for South Asian Civilizations at U of T Mississauga. Entrepreneur and philanthropist Vasu Chanchlani's gift of $2 million will establish the Centre, which will engage the Greater Toronto Region's South Asian community in strategic projects of interest to Canada and South Asia. Funds will support more student exchanges and more interdisciplinary research in South Asian studies, as well as a lecture series that will feature South Asian scholars, artists and public figures.
The campaign has seen tremendous participation from student groups including a $2 million gift to the Faculty of Medicine from Toronto Notes – a North American student study guide for medical licensing exams produced by U of T medical students. The gift is among the largest-ever student-led gifts to a Canadian university, and will provide financial support for MD students each year. The Faculty of Medicine has also benefited from the support of medicine's Campaign Co-Chair Dr. Michael Dan, whose $1.7 million gift supports the Michael and Amira Dan Professorship in the Dalla Lana School of Public Health.
At the University of Toronto Scarborough, a $1.25 million gift from an anonymous donor will enable psychology students to hone their skills through practical training at academic hospitals. The gift is another boost for UTSC's highly regarded psychology department that plans to introduce a PhD program in clinical psychology and recently launched an overwhelmingly successful undergraduate program in mental health.
Daisy Ho is an outstanding example of an international alumni leader and ambassador. The chair of the University of Toronto (Hong Kong) Foundation, and a member of the Campaign Executive and the Dean's Advisory Board at the Rotman School of Management, Ms. Ho made a gift of $2 million to support an Award for Emerging Leaders at the Rotman School and to create a major new undergraduate program to encourage and support student research projects on contemporary China, and facilitate student exchanges with Chinese institutions.
Other members of the University's Campaign Executive have made generous contributions of both time and financial support, including Arthur and Susan Scace who made a gift of $2.5 million in support of student aid, and Dr. Sonia Labatt, whose $2 million gift will benefit the Faculty of Arts & Science.
We are thankful for these gifts and for the countless others that we receive. The generosity of our alumni and friends has been crucial to the success of Boundless and the University of Toronto, transforming the lives of students and faculty on each of our campuses.