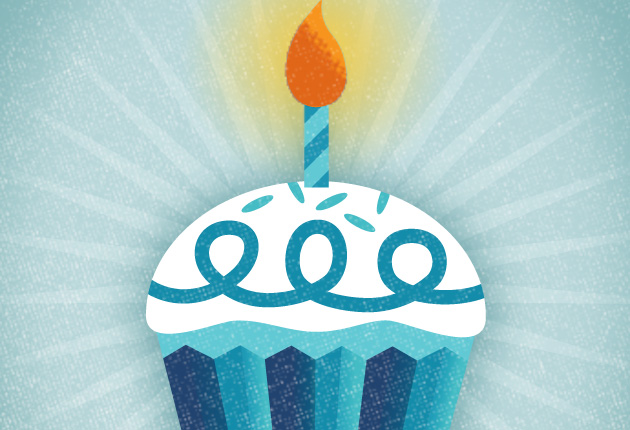 It has been a year of extraordinary momentum since the launch of Boundless: The Campaign for the University of Toronto in November 2011. One year after the official public launch, we have raised more than $1.18 billion.
Posted on November 29, 2012
On November 20, 2012, the Boundless Campaign celebrated the anniversary of its public launch, capping a very busy fall season of divisional and regional campaign events, cabinet meetings and announcements.  As of this anniversary, the campaign has reached $1.18 billion towards its $2-billion goal—a remarkable outpouring of vital support for faculty, programs, new buildings and, most critically, tens of thousands of U of T students. The University's divisions have taken full advantage of the launch period to mount their own campaign events, communicating powerful visions of innovation and growth, providing new pathways for volunteer engagement, and enhancing alumni pride and affinity.  All told, more than 7,000 alumni and friends attended campaign events over the past year, and 150 have joined campaign cabinets.
"Since the launch of Boundless last year," said David Palmer, Vice-President of Advancement, "divisions across our three campuses have rallied their communities and stakeholders around unique visions of consequence and change that will define their leadership in the 21st century.  This has not only inspired record levels of giving, but also spurred a significant upswell in alumni engagement and volunteerism."
Following a busy winter and spring period, campaign activity ramped up this fall with many divisional launch events, kicks-offs and volunteer cabinet meetings. Each event reflected the unique nature and vision of the division and its constituencies, ranging from academic and industry symposia to building dedications and openings to alumni and student celebrations. The summary below provides a brief overview of this very busy fall season of campaign activities, which has done so much to raise the profile of the University and the campaign as a priority for philanthropic and volunteer leadership.
In early September, the Faculty of Music unveiled their Dean's vision for the upcoming campaign at a celebration that was also the Faculty's annual season opener.  As well, the University launched the Fraser Mustard Institute for Human Development.  The event helped bring together a community of alumni, donors and researchers intent on providing young children with the best possible start.  It also stressed the importance of the Mustard Institute's focus on the first 2,000 days of life, while articulating its emphasis on collaborative, interdisciplinary research, with a particular focus at OISE and the Faculty of Medicine.
The opening of a newly restored building on Bloor Street for the Munk School for Global Affairs highlighted U of T's place on the world stage.  Attendees included the Honourable John Baird and His Excellency, Dr. Leonel Fernandez Reyal, former President of the Dominican Republic.  It marked an important milestone in the School's growth as it becomes one of the world's premier teaching and research sites on how we engage with one another in a globalized, 21st century. The restoration was made possible through the generous support of Peter and Melanie Munk, and contributions from the provincial and federal governments.
The University of St. Michael's College celebrated a number of milestones, including the public launch of their campaign, their 160th anniversary, and the celebration of the Feast of St. Michael.  USMC alumni, faculty and students came together for a community fair and family barbecue, as well as live musical performances.  The St. Michael's event was one of the first official events for U of T's new Chancellor, the Honourable Michael Wilson.
October saw key campaign launches, beginning with the October 4 launch of the Faculty of Arts & Science's Campaign for Jewish Studies, which celebrated a $5 million gift from the Tanenbaum family and a $1 million gift from Roz and Ralph Halbert.  The Faculty of Arts and Science is working with the UJA Federation of Greater Toronto to enhance the already global reputation and impact of this important centre, and the event served to illustrate ways in which institutions in the Toronto region are finding common ground with U of T, and collaborating in whole new ways of fundraising.
On October 14, the Asia-Pacific launch of Boundless was celebrated at a gala event in Hong Kong co-hosted by President David Naylor and alumna Daisy Ho (MBA 1990), member of the Campaign Executive, Chair of the University of Toronto (Hong Kong) Foundation, and a long-time member of the Dean's Advisory Board at the Rotman School of Management. The event was organized by a committee of engaged alumni and friends located in Hong Kong, and the University announced $6 million in donations from community members with ties to the region, including a $2 million gift from Ms. Ho.
Bloomberg Nursing launched its $25 million campaign on October 23 at its annual student awards ceremony, where more than 90 bursaries, scholarships and fellowships were awarded.  Their fundraising efforts aim to support more students, attract the next generation of "rising star" faculty and researchers, while continuing to support outstanding programs committed to the student experience.
Also in October, New College concluded its 50th anniversary celebrations and hosted its inaugural campaign cabinet meeting in support of its $6 million campaign.  A generous lead gift of $1 million from alumnus Richard Rooney will support the New One: Learning Without Borders program, giving first-year students a chance to take part in small learning communities.  And Woodsworth College marked its campaign with several anniversary celebrations including the 40th of the Summer Study Abroad Program, 45th of the Millie Rotman Shime Academic Bridging Program, and the 50th of the Centre for Criminology and Sociolegal Studies.
November was a similarly busy month, during which The John H. Daniels Faculty of Architecture, Landscape, and Design, the Leslie Dan Faculty of Pharmacy and the Factor-Inwentash Faculty of Social Work each kicked off their campaign activity with inaugural campaign cabinet meetings.  These were each intimate, distinct events that shared a common thread of involving volunteers in strategy development, while unveiling plans for programs, capital renewal and further alumni engagement.
On November 5, the Faculty of Dentistry launched their campaign with more than 100 students, faculty, volunteers, alumni and friends on hand.  Dean Haas announced new student awards, and that $9.6 million—more than half the $18 million goal—has been raised towards the Faculty's top campaign priorities.  St. George campus Boundless banners now stretch as far south as Dundas Street, featuring Dentistry faculty and alumni.
The Campaign for University of Toronto Scarborough launched the largest campaign in UTSC's history November 14 with more than $5 million in gift announcements.  Principal Vaccarino laid out an exciting vision for UTSC's growth, and announced new gifts to the campus, each making a distinct contribution towards UTSC's growth as the cultural and intellectual heart of the eastern GTA.
The Faculty of Information kicked off their campaign earlier this month with an innovative on-line launch, and University College hosted its inaugural Alumni of Influence Awards November 15.  This event welcomed more than 400 guests to recognize the significant contributions of UC alumni, including some of Canada's brightest lights in education, science, business, law, and the arts.  During this high-energy event, guests had the opportunity to preview artist's renderings of planned renewal of the historic UC building.
Reaching the first anniversary of the public phase of the Boundless campaign is an occasion to celebrate with our volunteers, friends and alumni here at home and around the world—and the events we have celebrated over the past year have helped mobilize  this diverse community of stakeholders.   The momentum that has been building as a result of these events, announcements, and campaign meetings, will serve to keep our community engaged and passionate about supporting the University's mission to prepare global leaders and meet the most complex global challenges of our time.