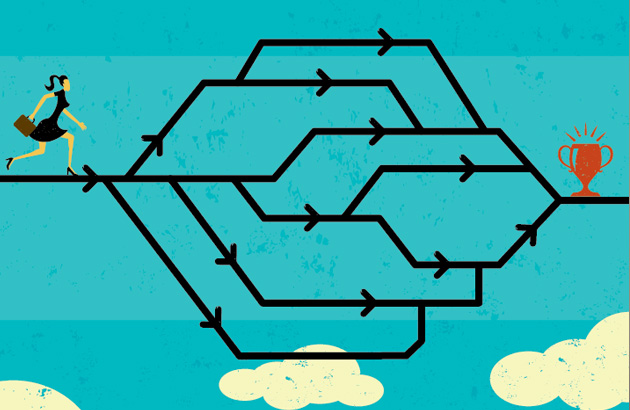 Thanks to the extraordinary generosity of donors throughout the institution, the University is pleased to report that its Boundless campaign has reached $1.12 billion as of September 30th.
Posted on October 4, 2012
The University of Toronto has seen a busy year, with a number of campaign-related events that have broadened the base of constituents taking an active role in divisional leadership, while stimulating motivation and engagement among alumni and friends.  The current season promises to be one of the most productive periods we've yet seen, with a wide range of launch celebrations, recognizing gifts across the three campuses and raising sights for future support.  Thanks to the extraordinary generosity of donors throughout the institution, the University is pleased to report that its Boundless campaign has reached $1.12 billion as of September 30th.  This includes more than $150 million raised since the campaign's public launch on November 20, 2011, representing outstanding support for faculty, programs, new buildings and—most critically—the tens of thousands of new and returning U of T students.
U of T's truly global footprint is reflected nowhere more clearly than in its first-year undergraduate student body, who this year come from 111 countries and over 900 municipalities around the world.  When adding in the diverse heritage of so many Canadian students from Toronto's intensely multi-cultural metropolitan region, a network of 500,000 alumni in 174 countries, and the remarkably international reach and reputation of faculty research, it brings into sharp relief the University's potential and impact on the world stage. These reasons go to the heart of why the University built the case for Boundless around the twin pillars of Preparing Global Citizens and Meeting Global Challenges.
Keeping student needs as a central priority for Boundless, the University launched a student-focused campaign that highlights the rich variety of courses spanning more than 1,200 undergraduate and graduate programs, and the more than 900 clubs and student organizations available.
Other campaign activities that are helping build momentum include:
On April 3, Victoria University launched its "Imagination Unbound" campaign, with 70 per cent of its $60-million goal already raised, including a lead gift of $4 million from Blake Goldring (BA Vic 1981) and Judy Goldring (BA Vic 1987) for the future Goldring Student Centre.
Students were front and centre as the University of Toronto Mississauga celebrated its launch on May 23rd. The $60-million campaign is well underway, thanks to a catalytic $2-million gift from entrepreneur Vasu Chanchlani, as well as other leading donations.
At Spring Reunion this year, more than 5,000 alumni and their guests registered for 103 reunion events, including 81 special events offered by 20 faculties, colleges and departments. This year's Shaker event for young alumni welcomed 613 guests—a 72% increase from last year. Dr. Samantha Nutt, founder of War Child Canada, was the keynote speaker at the UTAA's AGM, which had more than 1,250 registrations—another record. And 869 people enjoyed 13 Stress-Free Degree lectures from leading faculty and alumni.
On September 11th, Dean Don McLean of the Faculty of Music unveiled a season schedule of more than 400 performances, lectures and master classes to a select group of faculty, alumni, donors and friends.  This year, Opening Night looked beyond the 2012-13 academic year as McLean described the principal themes of the campaign for Music: his Three I's strategy to extend the Interdisciplinary reach of the Faculty, heighten its International profile, and make crucial Infrastructure improvements to the Edward Johnson Building.
On September 20th, the official ribbon-cutting took place for the Munk School of Global Affairs' newly renovated and restored heritage building at 315 Bloor Street West. The opening celebrated an exciting period of growth for the Munk School as it moves into a new fall semester in the University of Toronto. Expanding from its existing site at Trinity College, the additional building provides a home for the flagship Master of Global Affairs program, as well as doubles the amount of space for students, faculty, and staff, and is home to the new Canada Centre for Global Security Studies.
As we prepare for the one-year anniversary of the campaign's public launch on November 20, more gala events, divisional achievements and campaign announcements will be forthcoming. Among the more prominent upcoming events includes the Asia-Pacific campaign launch, taking place on October 13th in Hong Kong, preceded by a keynote address by President Naylor to the Canadian Chamber of Commerce in Hong Kong on October 11th, and alumni events in Japan and Singapore.
The University of Toronto is deeply grateful for the generous support of our donors, volunteer leaders, alumni and friends. Thank you for joining us as we explore the boundless possibilities of the University for global leadership and societal impact. Together, we will channel the immense power and talent of our community to imagine a brighter future for Canada and the world.